Boost For Ricketts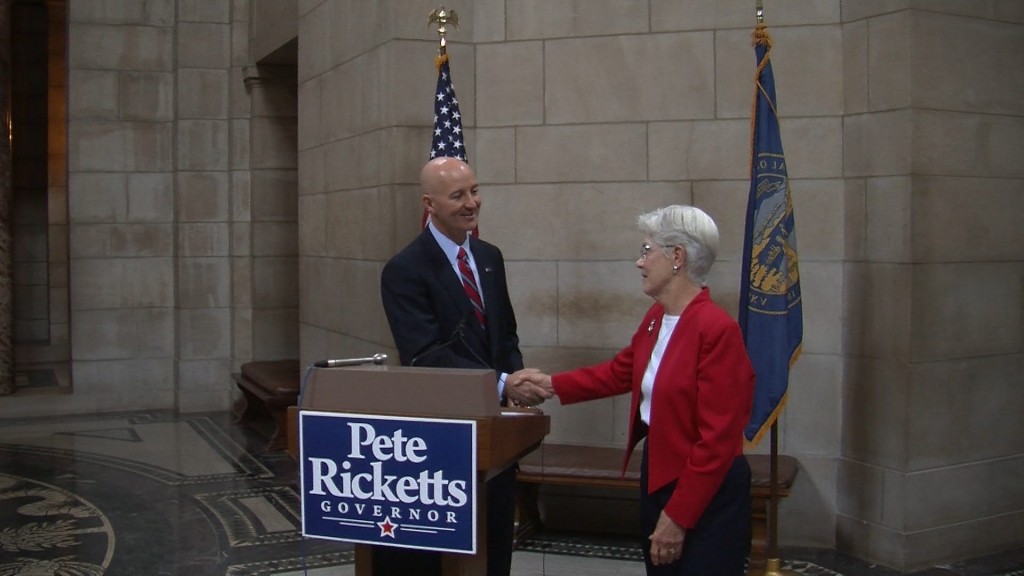 By: Jenn Hatcher
jhatcher@klkntv.com
Monday afternoon former GOP Nebraska governors, Charles Thone and Kay Orr, announced their endorsement of Pete Ricketts.
"A lot of people know what a great governor she (Orr) was and look up to her and so her endorsement is very meaningful to me personally because of her stature," says Ricketts.
Thone was not present but Orr told a small crowd, she's endorsing Ricketts because of the fiscal conservative's focus on education and economic development.
Which Orr says stems from his business background, ""he can make the sale to businesses that are not yet in Nebraska to come to our state and he can ensure those that exist here that it's important that they stay here."
There are four other republicans on the primary ballot, state senators Tom Carlson, Charlie Janssen and Beau McCoy, along with state auditor Mike Foley.