Boyle's decision on democratic run for governor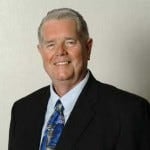 Longtime Nebraska Democrat Mike Boyle says he is not the answer to the state party's hopes of getting a replacement for Mark Lakers, who abruptly dropped out of the race last week amid a campaign finance scandal. Boyle, a Douglas County commissioner and former Omaha mayor, has been mentioned as a possible candidate to take on popular GOP Gov.
Dave Heineman in the November general election. But Boyle said Wednesday he would have too little time to raise the $400,000 to $500,000 needed to run a viable campaign. Boyle also says he doesn't want to put his family through what he believes will be a bloodletting, and he cites his health as a concern. The 66-year-old Boyle was in a hospital Wednesday for tests after his blood pressure spiked Tuesday.
Boyle's wife, Anne, also said she won't run for governor.