"Breaking Bad" actor visits Lincoln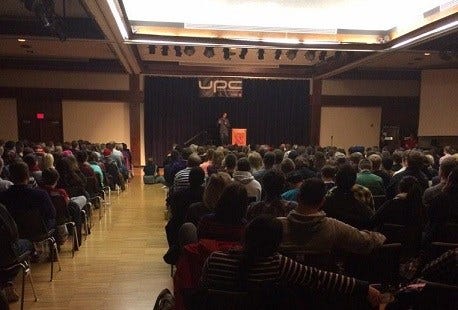 Posted By: Jenn Hatcher
jhatcher@klkntv.com
Tuesday night, "Breaking Bad" actor R.J. Mitte spoke to UNL students at the Union. It's part of a nationwide tour Mitte's doing, "Overcoming Adversity: Turning a Disadvantage into an Advantage."
Mitte is best known for his role as Walter "Flynn" White Jr. on the AMC series "Breaking Bad." Like his character on the show, Mitte has mild cerebral palsy, diagnosed when he was 3.
Mitte is a spokesperson for the organization I AM PWD, which stands for Inclusion in the Arts and Media of People with Disabilities. He stays busy with appearances and events that bring attention to the lack of inclusion in media of people with disabilities. While there are an estimated 56 million Americans with disabilities, only a fraction of characters in entertainment are shown with disabilities.
We spoke with the actor, before Tuesday nights event. Mitte says, "I'm lucky that I had the experience that I had, my disability has given me knowledge and that's what people need to look at, a disability or a disadvantage, it's knowledge. If you have something that's pushing you, and trying to break you down, that's actually trying to build you up."
The event was sponsored by the University Program Council.