UPDATE: Body believed to be Sydney Loofe's found in Clay Co, foul play is suspected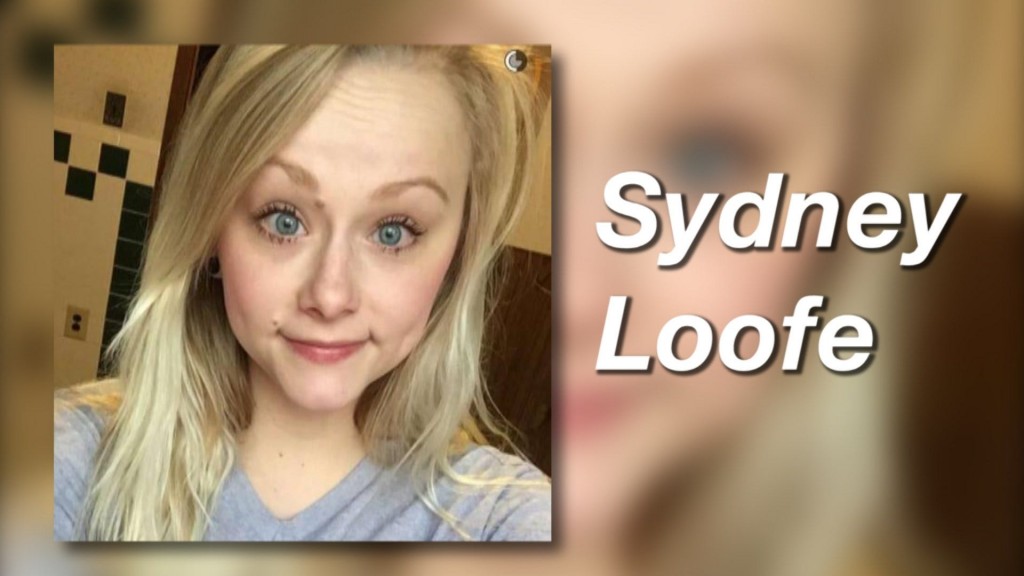 Posted By: Bayley Bischof Channel 8 Eyewitness News
Police have been looking for Sydney Loofe for three weeks, since she was last seen on November 15.
Following her digital footprint, and searching across the state.
That's how they ended up in Clay County.
"It truly was a collaborative process through analysis of digital evidence and then putting people on the ground, including the Nebraska State Patrol and Sheriff Jeff Franklin and his people in Clay County that led to the actual discovery," Chief Jeff Bleimeister said.
Investigators don't yet know what happened to Sydney.
But say there is evidence of foul play.
The FBI agent in charge of the case Randal Thysse says they still have a lot of work ahead of them.
"We are conducting a very thorough investigation to ensure we can provide an accurate account of what happened to Sydney," Thysse said.
Including continuing to talk with two persons of interest who have said they were with Sydney the night before she was reported missing.
The persons of interest are in custody for unrelated charges.
Before they were arrested, they took to social media, sharing their side of the story, saying they haven't seen Sydney since dropping her off at a friend's house the night of the 15th.
"The investigative efforts have been unable to confirm these particular details, we'll still work toward that end," Bliemeister said. "But again the analysis and the digital footprint lead us to the discovery of who we believe to be Sydney."
Again, the two persons of interest are still in custody but on charges unrelated to the disappearance of Sydney Loofe.
This investigation is on going, the FBI says updates will be released to the public when the time is right.
Police also told us you don't need to be worried.
They don't think there is any risk to public safety based on this case.
_______________________________________________________________________________________________________________
UPDATE: FBI says a body was found in an open area in rural Clay County Monday.
Investigators believe that it is the body of Sydney Loofe, an autopsy has been ordered.
Lincoln Police Chief Jeff Bliemeister says they are not sure how Sydney died and he does believe there is evidence of foul play.
Investigators were lead to the area by an analysis of a digital footprint.
Investigators are still communicating with the persons of interest.
At this time they have not been charged in connection to Sydney's disappearance or death.
Chief Bliemeister wants the public to know that they do not believe there is any on going risk to the safety of the public.
__________________________________________________________________________________________________________________
Sydney Loofe's family confirmed Monday night that Sydney Loofe's body has been recovered.
They shared the news on the Finding Sydney Loofe Facebook page.
Details as to where her body was recovered have not been released by the FBI.
Channel 8 is working on confirming more details.
This is a developing story, stick with Channel 8 for updates.