DETAILS: Holiday Inn Express fire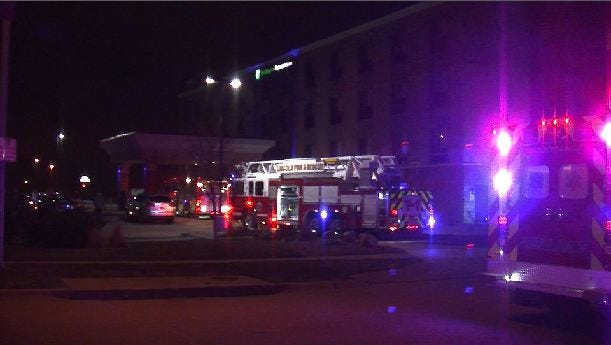 Posted By: Veronica Ortega
vortega@klkntv.com 8
Fire crews responded to a fire at the Holiday Inn Express near 12th and W. Commerce Way just before 4 a.m.Firefighters say the fire started in a room on the second floor. The fire was contained to that room thanks to hotel sprinklers.
"We did have some concerns initially because of the concentration of smoke that was reported to us that we may have something larger then it turned out to be but thankfully because of the sprinkler system in this structure it did assist us in holding the fire in check," says Battalion Chief Leo Benes. "Folks are concerned about getting to their plane flights out of this city so we're trying to assist them to get their personal belongings and getting their business done here at the hotel."
Heavy smoke was reported throughout the building which had to be evacuated.
The occupant of the room was taken to the hospital but the extent of their injuries is unknown.
Firefighters say water damage was caused to the first and second floors of the building.
They are still investigating the cause of the fire we'll bring you more details as soon as they become available.