BREAKING: New York prison escapee shot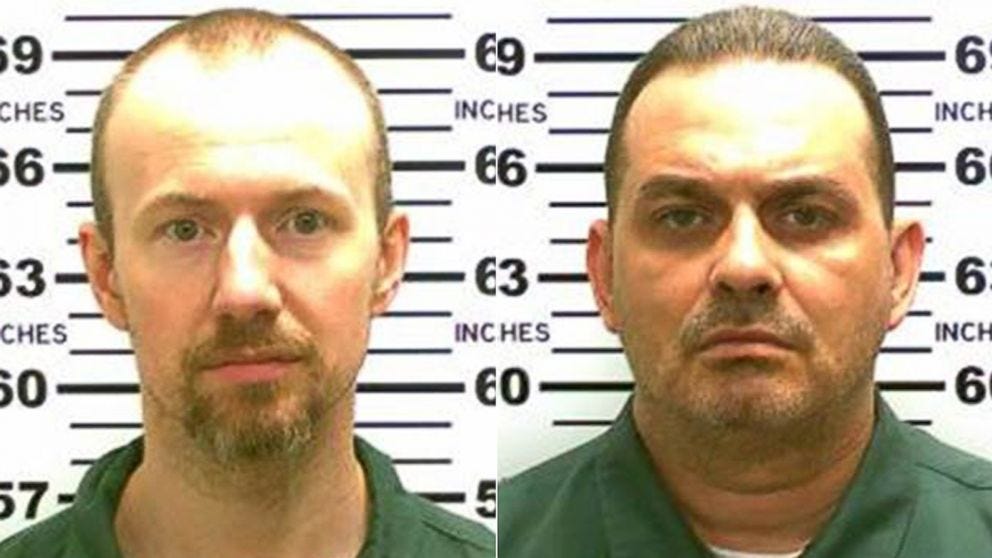 By: KLKN Newsroom
Courtesy: ABC News
Escaped convicted murderer Richard Matt was shot and killed by authorities today, according to officials, 20 days after he made an elaborate escape from an upstate New York prison.
Officials believe the other convicted murder he escaped with from Clinton Correctional Facility in Dannemora, David Sweat, is still on the run, sources said.
Matt and Sweat escaped from the Clinton Correctional Facility early June 6 and more than 1,100 officers have been involved in the search.
Matt and Sweat used power tools to cut through the back of their adjacent cells at the maximum security prison, about 20 miles south of the Canadian border, police said. They broke through a brick wall, then cut into a steam pipe and slithered through it, finally emerging outside the prison walls through a manhole.
Matt was serving 25 years to life in prison after he kidnapped and beat a man to death in 1997.
Sweat was serving a life sentence after he was convicted of killing a Broome County sheriff's deputy in 2002.
Read the latest here: