Update: Bank robbery security photo released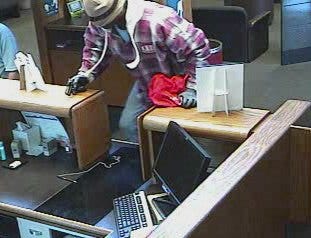 By: Cole Miller
CMiller@klkntv.com
Lincoln Police released a bank security photo Monday of a suspect in a Lincoln bank robbery. The U.S. bank near 56th and Highway 2 was robbed Saturday around 11:30 a.m.
"We got a call from the bank here, the U.S. Bank at the corner of 56th and Shady Creek Court. They were robbed by a single suspect." According to Lincoln Police Captain Joseph Wright.
Police say a short black man in his 30's wearing a red plaid shirt walked into the bank demanding money. He had a handgun and was able to steal money from the drawers.
Officers say it's possible he may have had a ride waiting for him.
If you have any information, you are asked to call Crime Stoppers at 402-475-3600.