UPDATED: Fatal rollover near SW 30th & West A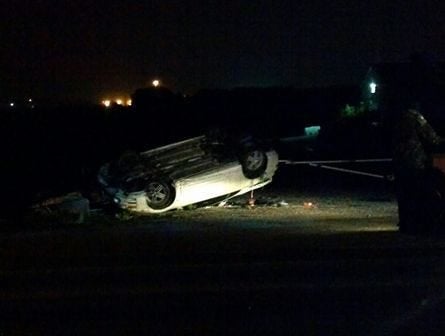 Posted By: Megan Conway
One man is dead after an early morning rollover accident. It happened near southwest 30th and west A streets just before three this morning.
Police say a white Mitsubishi Eclipse was traveling eastbound. That's when police say it left the road, struck a utility pole and rolled. They say it was the only vehicle involved. The driver was 21-year-old Andrew Martinez, who was pronounced dead at the scene. We talked to the man who discovered the accident.
"By the time I opened the door and told her that he was unresponsive, I could hear the sirens coming down the road, so I knew that they would be there very soon," says Jason Nicoll.
Police say Martinez was the only person in the vehicle. Police are still investigating what led up to the crash, but he was not wearing a seat belt.