BREAKING: Second LPD officer resigns in sexual assault investigation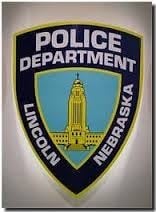 A second Lincoln Police Department officer has resigned in connection to allegations of sexual assault by an officer.
Chief Jeff Bliemeister released a statement Wednesday.
This comes after an announcement on October 23rd, that LPD launched an internal investigation into sexual assault allegations against an officer.
The officer was put on unpaid, investigative leave on October 27th. The employee then resigned this week.
Bliemeister says the second officer violated the department's general orders and code of ethics. He says this officer is not a part of the original complaint and there are no allegations of criminal wrong doing.
"Actions that under mine the public's trust will not be tolerated. The criminal justice system depends on due process, but be assured, those found responsible for misconduct will be held accountable," says Bliemeister.
Neither officers' names have been released. Bliemeiser says the department will continue to update the public and be transparent about the investigation, without compromising it.