Bridges to Hope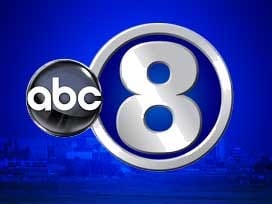 A group aimed at helping inmates just released from prison has a new home.
David Fleming is a former inmate looking for help.
"I ended up doing 3.5 years in prison," Fleming said.
And when his term was done he got one hundred dollars to start a new life. So for help, Fleming went to Bridges To Hope.
A non–profit organization, now with a new home on south 6th street, west of highway 2.
They have everything, clothes, furniture, toiletries and much more, to help their partners, as there called, find a job and home.
If not for Bridges to Hope Bonnie Nelson who works there says some of them would be right back where they started.
"I think a majority of them would return to prison. They have nothing they have no clothes no furniture some of them would be on the streets," Nelson said.
One more thing with bridges to hope, many of the people it helps, are its very own volunteers.
"Having the bridges to hope behind me I have not had to go out and use drugs or sell drugs to put myself back in prison this has given me a start on a new life and to have people like this our here in the community that are willing to help is a big load off your shoulders," Fleming said.
If you'd like information on how you can donate and help out with bridges to hope you can call the office at 402-420-5696 or 402-430-3348