Broekhuis Selected for 2011 US A2 Team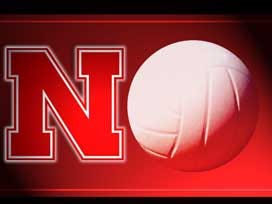 USA Volleyball recently announced that Nebraska sophomore Morgan Broekhuis was one of 36 players with remaining collegiate eligibility selected to the 2011 U.S. Women's National A2 Program roster.
Broekhuis was selected after attending the U.S. Women's National Team Open Tryouts at the U.S. Olympic Training Center in Colorado Springs, Colo., on Feb. 25-27. A record 204 athletes participated in the three-day tryouts, representing 81 different college programs.
The 36 athletes will now meet take part in the U.S. Women's National A2 Program in Dallas from May 23 through June 1. The program includes training and competition in the 2011 USA Volleyball Open National Championships in the Open Division from May 28-31. USA Volleyball considers the event as the National Championship for the sport of volleyball in the United States. The 36 collegiate players will be split into three 12-member teams. Last year, two A2 teams competed in the Open Division, producing a gold and bronze medal.
"Each year, the depth of talent has increased to the point that it made sense to involve 12 more athletes in the Women's A2 program and enter a third team in the USA Volleyball Open National Championships," USA Volleyball Managing Director of Indoor High Performance Tom Pingel said. "I am very much looking forward to this group of athletes and coaches assembling in Dallas in May."
The 2011 U.S. Women's National A2 Program will have six setters, nine middle blockers, 10 outside hitters, five opposites and six liberos. At the opposite position, Broekhuis will be joined by Michelle Bartsch (University of Illinois) Leslie Cikra (University of Tennessee), Monique Mead (Georgia Tech) and Allegra Wells (University of Mississippi).
Broekhuis played in 31 matches, including 14 starts, on the Huskers' 2010 Big 12 championship team that went 29-3 overall and 19-1 in conference play. She was a unanimous pick to the All-Big 12 Freshman Team, as she averaged 2.21 kills and 0.67 blocks per set in the Huskers 6-2 rotation. Broekhuis has prior experience with USA Volleyball as she was a member of the U.S. Women's Junior National Team that played in the 2009 FIVB Women's Junior World Championships.