Bruning Hosts Internet Safety Conference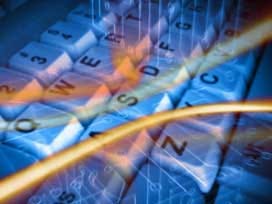 Internet dangers.
That's the agenda for a Law Enforcement Training and Luncheo Wednesday, hosted by Attorney General Jon Bruning. It's a two day event, bringing together law enforcement from around the state.
Wednesday at the Cornhusker hotel. It's a workshop to learn how to catch a predator.
Called Websafe, investigators and law enforcement will train and listen to speakers on topics ranging from how to target potential child predators on social networking sites like Facebook, to understanding the law when it comes to online child pornography. The training is part of a ramped up effort to target internet predators.
"There are far too many pedophiles on the internet, part of this is also teaching kids how to stay safe, themselves," Attorney General Jon Bruning said.
Now Bruning says he hopes to take this training course around the country to help other states beef up their online enforcement.
Currently the Nebraska State Patrol already has several investigators who pose as children online.