Bryan Health Second Sunday: Inpatient Rehabilitation-July 2020
Typically, COVID-19 patients are in rehab for 2 to 3 weeks.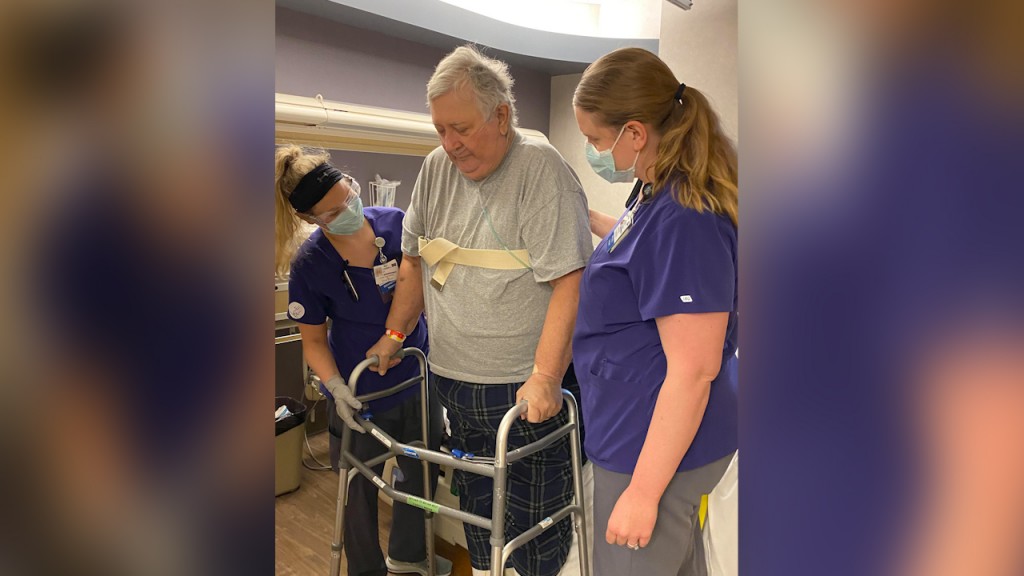 When someone has coronavirus, the severity may vary. Some people are left in the hospital for several weeks if not over a month, not being able to walk or stand during that entire time.
Lauren Hawkins is an occupational therapist at Bryan Health. She says, typically, COVID-19 patients are in rehab for 2 to 3 weeks.
"When the patients first came to the inpatient rehab floor they were extremely debilitated head, very little endurance and muscular strength and so we started with the basics," said Hawkins.
The youngest person Bryan Health has had in their rehab unit was in their 20's. Hawkins says the type of rehab exercises depend on the patient.
"Anytime we do therapy with someone, we want to include their interests or what makes them happy or what do they want to do, what do they have to do or need to do," said Hawkins.
FaceTime was the only way patients could see their families. Bryan Health staff would send pictures and emails, capturing moments such as walking for the first time in weeks. After patients are discharged, the therapy doesn't stop.
"It's going to continue for awhile before they get back to what they consider normal," said Hawkins.
Hawkins never thought she was going to make such a big difference during this time but seeing the excitement behind someone finally being able to go home makes it all worth while.
Hawkins was a part of the 2nd person discharged from Bryan Health. They had been there for 35 days, those moments' have been unforgettable for all of the Bryan Health staff.
"This has been so hard, you know working through a pandemic, our lives have completely changed in healthcare," said Hawkins. "We totally made a difference in his life and we helped him get back and helped him meet all of his goals that he wanted to do and it's just excitement, not a lot of tears but just joy."
The number of COVID-19 in–patients at Bryan Health has dropped significantly. As of June 29th, they were down to just 4.