Bryan Health Second Sunday Report: Aquatic Therapy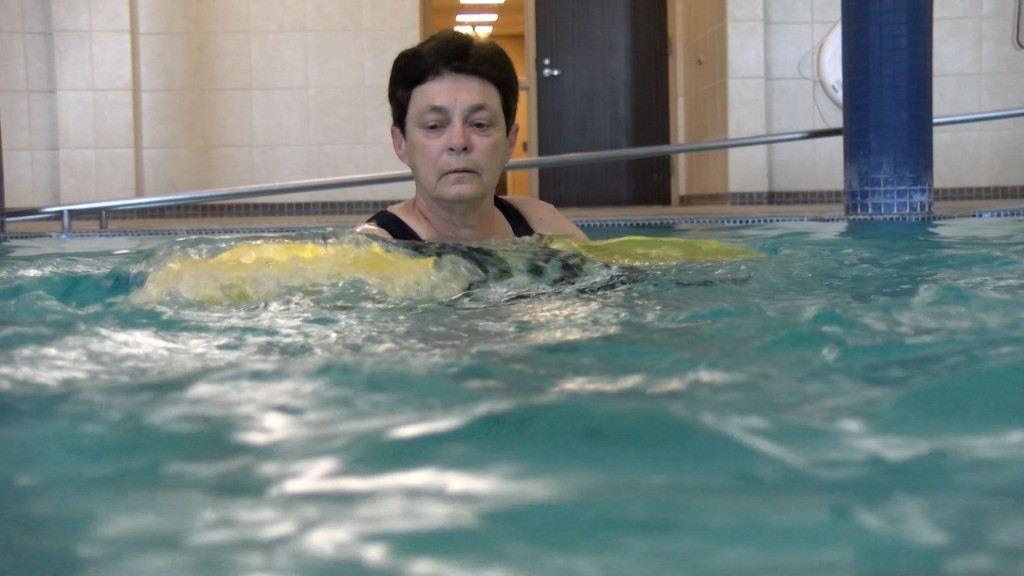 Bonnie Johnson has been swimming in the pool at Bryan LifePointe for years. It's not just for enjoyment, but aquatic therapy.
"I knew that it was a safe place for me because the hydrostatic pressure and the buoyancy of the water do support you a lot," Bonnie Johnson said.
Three years ago, Johnson underwent a major surgery called spinal fusion. They essentially fuse together two or more vertebrae so that they heal into a single, solid bone.
The healing process is important and since Johnson loves to swim, she thought she would try it out.
"It feels like a back should feel, it feels good," Johnson said.
Her physical therapist starts out each session with an evaluation on land and then a variety of exercises in the water. The difference between therapy in water compared to on land is the tolerance.
"One of the best treatments for chronic pain is just movement but if they can't move they can't tolerate the exercises and so hopefully getting them in the water, they can tolerate that much more, Bryan Health Physical Therapist, Justin Hash said.
Hash says the aquatic therapy also helps relive pressure and impact on joints so you can focus on building and improving your strength, posture and balance.
"We have patients that have a hard time walking to get to the pool but they get in the water and they can walk for a long time before any discomfort," Hash said.
Johnson was fortunate not to have any pain the minute she was out of surgery. She says Hash never pushes her beyond her limits.
"Sometimes I thought I could have done more but then I would try it on my own and then I knew that was stupid, it was the wrong thing to do," Johnson said.
Johnson says she recommends people to talk to their doctors about aquatic therapy because you don't have to like water, you feel yourself healing and see results.
"They are in there with you every inch of the way," Johnson said.
If you are interested in using the facilities at Bryan LifePointe, you do not have to be a patient to purchase a membership.