Bryan Health Second Sunday report: Program aids with weight loss- June 2017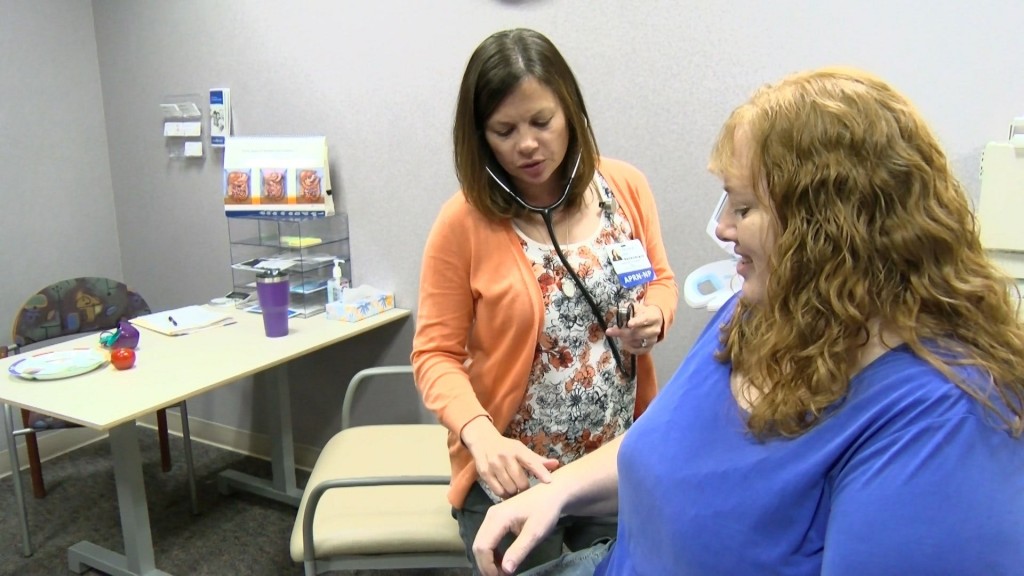 Posted By: Bayley Bischof Channel 8 Eyewitness News
Bryan Health West Campus has a Bariatric Advantage Program that's helping patients make dramatic lifestyle changes, one goal at a time.
It's their medical weight management program, and for Kily Gortmaker, it was her chance to get healthy and do the things she loves.
"I want to go to the beach, or the pool or wherever and not worry about it, I wanna go on a hike or go you know strolling through an outdoor market and not worry, does this think go on for ten miles? Who cares if it goes on for ten miles, you know, I want to have that kind of health," Gortmaker said.
She became motivated to make these changes when she realized that she couldn't do these things, and that her weight was holding her back.
She found Bryan's program, with the goal of going through weight loss surgery.
Going through medical weight management for three months is required prior to weight loss surgery, said Cynthia Sayer, nurse practitioner with the program.
But bigger than this, she said it's about changing lifestyles. It all starts with setting goals.
"When a patient contacts us for medical weight management we have them come in for an initial assessment with the dietitian and myself and we start setting goals for them for diet and exercise," Sayer said.
Goals like eating certain amounts of calories, or protein each day; drinking 64 ounces a water per day and working up to 150 minutes of exercise per week, Sayer said.
Kily says these goals seemed impossible at first, until she started seeing results.
"When I first started they told me these impossible things that they wanted me to do, like drink 64 ounces of water," Gortmaker said. "When I started I would drink like 20 ounces, and not even water…and they wanted me to start counting my calories which seemed also an impossible thing and to up this exercise stuff and I was just like I can't do all that."
But then she met those goals, and she said the saw the pounds just go away.
This fueled her competitive sprit, she said
"I like to win and there's no contest, you know, there's no 'I look better than this person or that person' in the end it's all for me," Gortmaker said. "But for me to win, in my mind at least, then I have to give it 110 percent."
Sayer said she did.
"Kily was motivated to want to be successful and improve her health," Sayer said.
She was a patient in the program for 6 months and lost 70 pounds, and since her weight loss surgery a few weeks ago, that 70 pounds is up to 88 pounds lost, Gortmaker said.
While the numbers on the scale are important, there's more to weight loss than just the weight. Sayer said it's also about overall health.
She said key risk factors with obesity are high cholesterol, type two diabetes, sleep apnea and high blood pressure.
Gortmaker was lucky.
"I did not have high blood pressure, I did not have sleep apnea or diabetes," Gortmaker said. "But I have a family history of all of those things so I really feel that I'm taking some good steps to avoid what might have come further down the road."
Not only will she keep getting healthier, she's confident that with Bryan's program, she will be able to do everything she wishes.
Sayer says everyone is eligible for the weight loss program, even if they're not interested in weight loss surgery.
"We want to encourage a healthy lifestyle for everyone," she said.
For more information on Bryan Health West Campus's Bariatric Advantage Program head to their website.