Bryan Health Second Sunday Report: Sepsis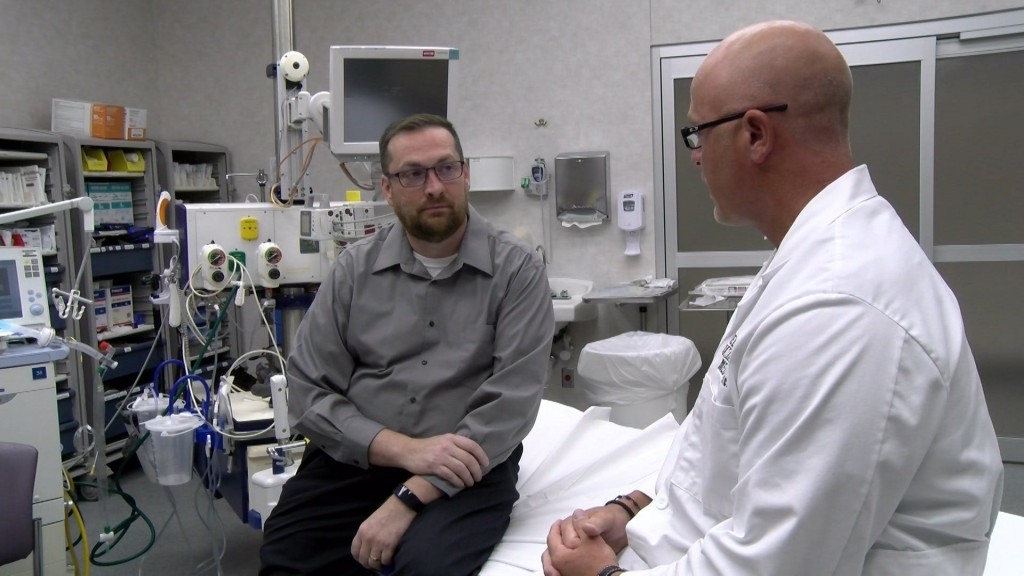 "I was fine one day and then the next I just felt like I had been hit by a truck, I felt very weak," Lincoln resident, Matt Carver said.
Carver knew he should have went to the emergency room that day but tried to tough it out. By the next morning, he wife took him to the emergency room where doctors at Bryan Health said he had already been septic.
"The first couple of days I just remember bits and pieces and after that I actually ended up  needing a breathing tube and so they keep you really sedated for that," Carver said.
Sepsis is a life-threatening condition that is usually caused by a bacterial infection. A person's immune system, which is supposed to fight the infection, goes into overdrive and attacks the body.
"Many healthy people get Sepsis and it usually is a standard infection that rapidly deteriorates, for example pneumonia is probably the most common causes of Sepsis," Nebraska Emergency Medicine, Dr. John Bonta said.
This condition is a medical emergency that requires urgent attention and fast treatment for survival. It can be treated and cured. However, long last effects can be severe including the loss of limbs and organ dysfunction. Carver said he was one of the lucky ones.
"I recovered from this without any long term side effect, it was huge and surprising," Carver said. "I am really grateful for that and the care that I got here."
Bryan Health says less than one percent of Americans can correctly identify the most common symptoms of Sepsis. They say it's important to pay attention to warning signs especially after a cut, scrape or surgery.
Sepsis Warning Signs:
– Shivering, fever or very cold
– Extreme pain or general discomfort
– Pale or discolored skin
– Sleepy, difficult to wake up and confused
– Shortness of breath
"There is a big push for early recognition and so we have criteria that we specifically look at and our computers systems also pick up on that criteria to alert us that this patient may be septic," Dr. Bonta said.
The recovery time for Carver was about 6 weeks. The treatments included antibiotics and a blood thinner. Early detection was the best hope for Carver to survive through this experience with Sepsis.
"The whole process has really kind of made me re-think some things and what is truly important, family and friends and a good support system," Carver said.
Below are some things you can do to decrease the chances of developing Sepsis:
– Taking prescribed antibiotics through their entire course
– Frequent and thorough hand washing
– Coughing into elbow, not hands
– Getting vaccinated for the seasonal flu