Bryan Health Second Sunday Report: Stroke survivor gets back to bowling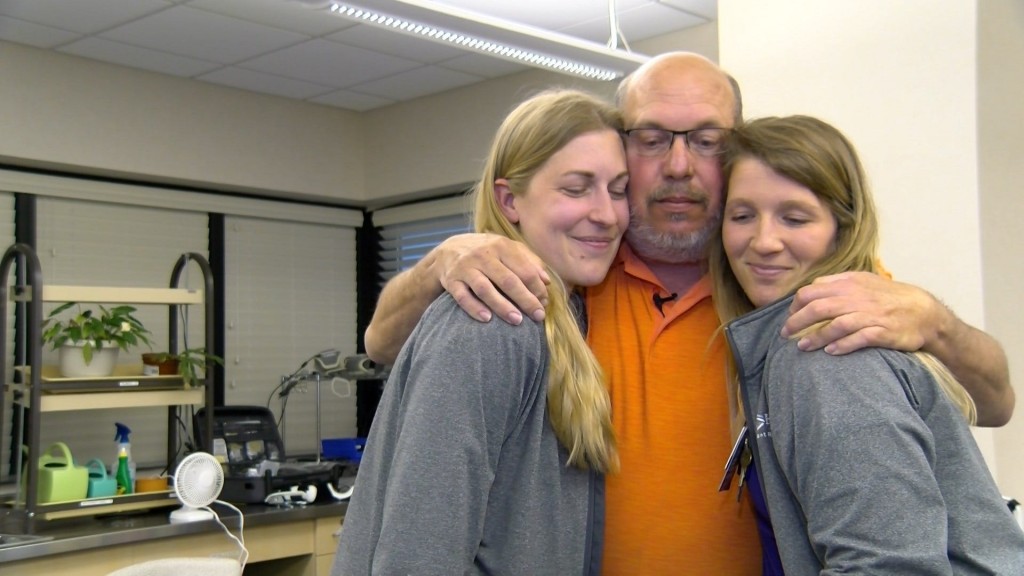 Having a stroke can leave a patient relearning how to walk, how to pick things up and put them down, to perform basic tasks required every day.
"I'd compare it to a newborn child as they develop," Brent Gage, a stroke survivor said.
A stroke can rob a victim of motor functions, independence, and even life.
"A stroke is the interruption of blood flow to the brain," Mary Ellen Hook, Stroke Program Coordinator for Bryan Health said.
There are two kinds of stroke that are most common.
An ischemic stroke, which is when a blood vessel supplying blood to the brain is blocked by a blood clot, and a hemorrhagic stroke, when a blood vessel ruptures.
Here are some symptoms.
"A droopy smile or face, garbled speech, they may have clumsiness to one side or an uneven gait," Hook said.
Others may feel numbness or tingling in their face or extremities on one side of their body.
Gage, a York man, had his stroke almost a year ago. He said he felt sort of drunk when it happened, and he couldn't get his blood pressure under control.
"I just couldn't get my wits about me, I couldn't talk, not well anyway," Gage said.
He said he was rushed to a hospital then transferred to Bryan Medical Center West campus, he was diagnosed with a stroke.
"I said no way, no way– I couldn't believe it," Gage said.
He could hardly move his left leg and his arm, nearly useless.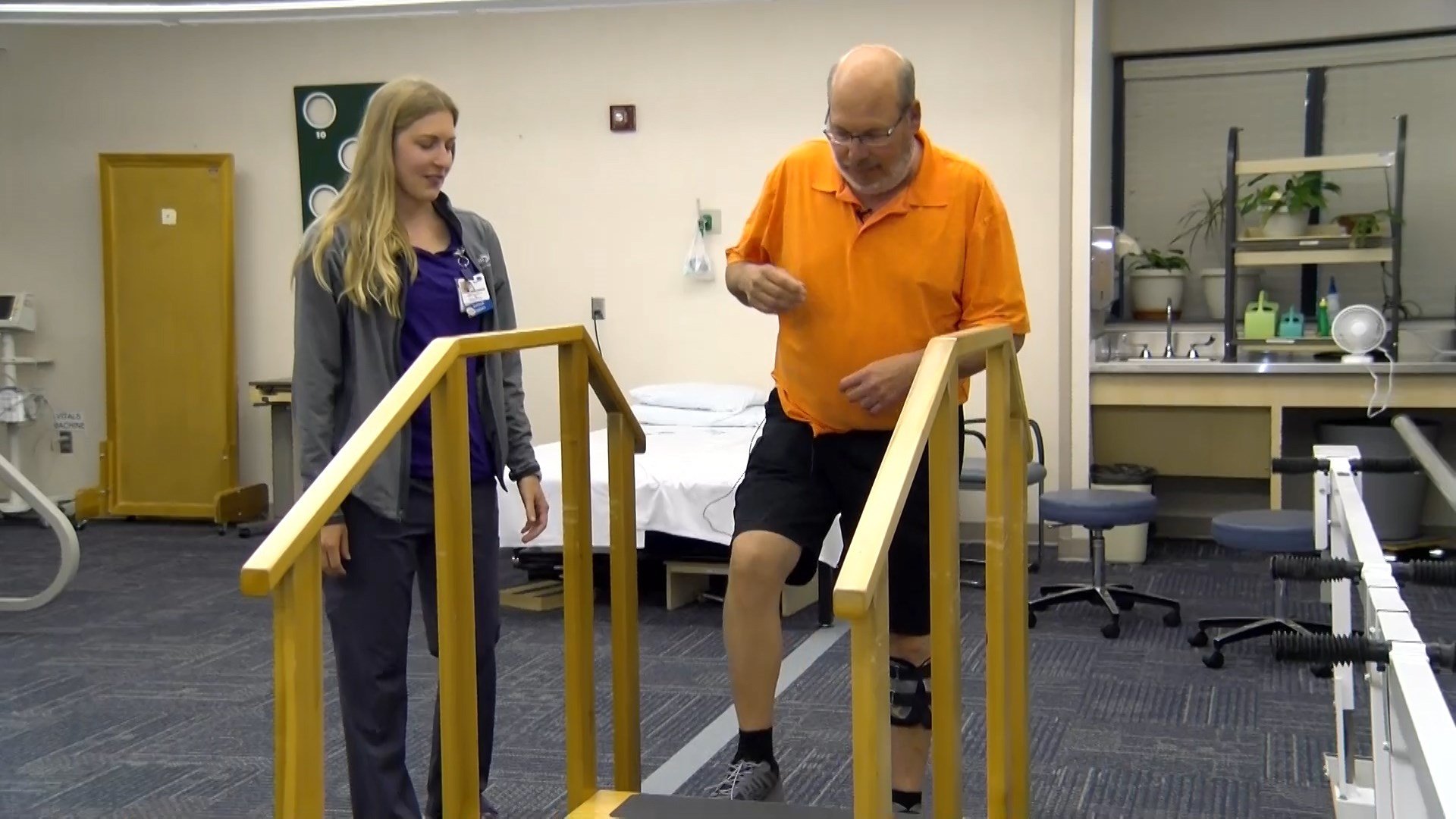 "It was like starting to learn something new all over again," Gage said.
He came to Bryan's rehabilitation facilities to do occupational and physical therapy.
Physical therapy helps build strength and confidence moving around and occupational helps remaster day to day skills and gets the patient back to doing what they love.
Which in Gage's case is bowling.
"He's always bowled, when we see people getting back to daily life tasks, it's amazing," Stacy Bostwick, occupational therapist said.
Gage said it hasn't been easy, and sometimes he still wants to give up.
"The motivational part has to come from deep within. If you don't want to work, you won't," Gage said.
But his therapists kept pushing him.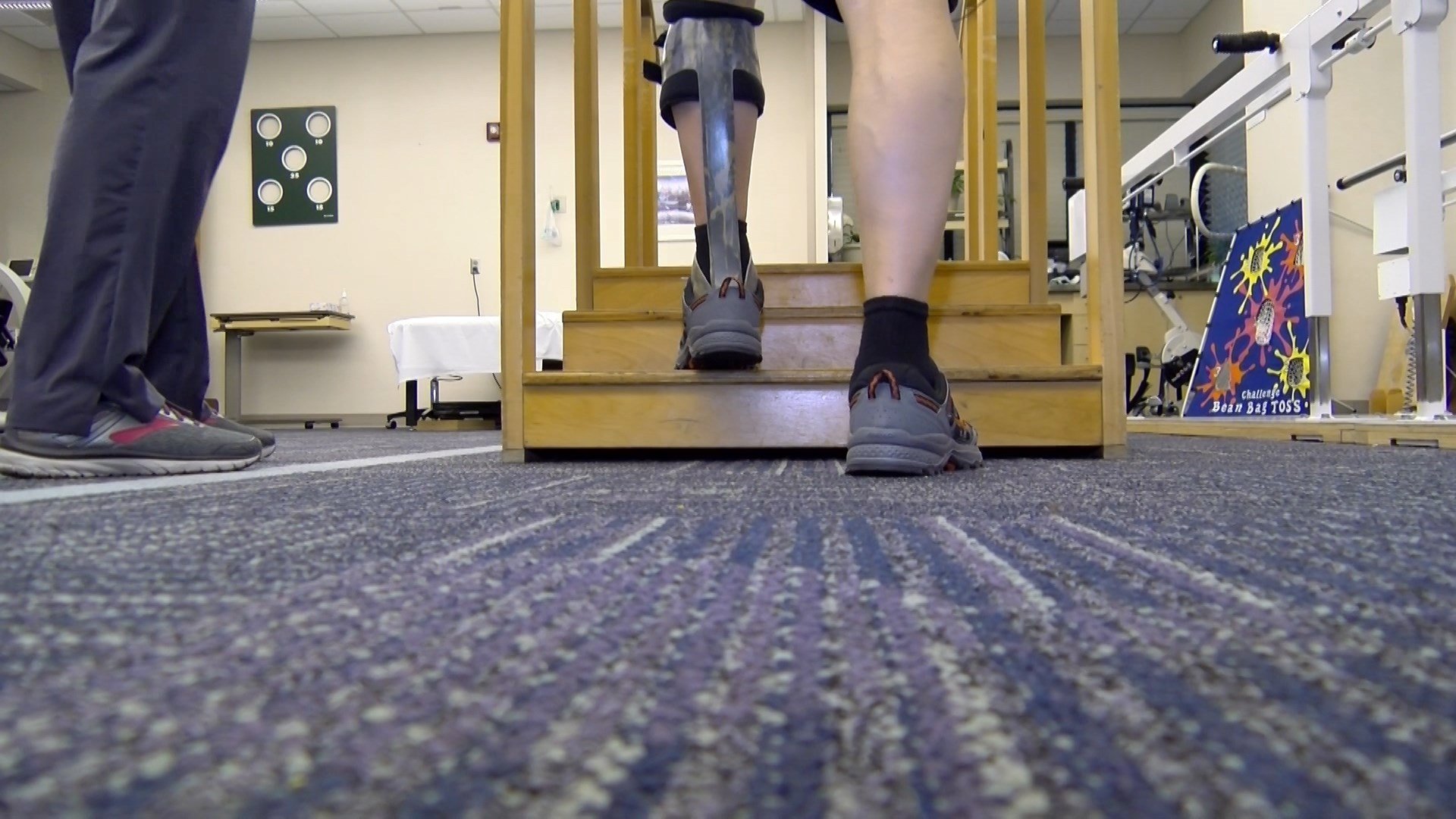 "He was stubborn, but he worked hard, I think his stubbornness worked in his favor," Taylor Zacharias, phsycial therapist said.
Gage has graduated from therapy and is now keeping in shape on his own, and helping others.
"I come up here every Monday to talk with stroke patients, to help them. Sometimes I do their exercises with them because they don't have that extra support," Gage said.
Because it is that support that pushes patients to achieve, Hook said.
"Not just as the hospital, but also the family and friends. It takes all people to put a recovery notion into place so they will continue to recover, continue to advance," Hook said.
But to be given the chance to work toward recovery you need to react quickly.
If you're experiencing symptoms of a stroke call 911, the faster you get medical attention, the better you have a chance of fighting your way back to living your life.
Gage will throw the first pitch at the May 23rd Strike Out Stroke baseball game. Half of the funds raised at the game go to Bryan Health's Stroke Camp which helps provide fun experiences for survivor's and their caretakers.
To purchase tickets call Bryan West Campus at 402-481-1111 and ask for Mary Ellen Hook.