Bryan LGH "Get Quit" Smoking cessation program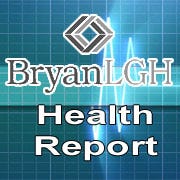 Smoking is one of the hardest habits to kick…and often times as soon as someone makes progress, they relapse.
That's where Bryan LGH's "Get Quit" can help. It's a 7 week program, that helps you in the quitting process, like identifying your triggers, lifestyle changes, and preparing yourself for your actual quit day.
Exercise specialist Kristi Beyer leads the class and says anyone can quit, if they put their mind to it. The class which starts May 6th, also helps you make a quit kit, which is full of different things to keep your mind off of smoking.
If you're interested in the class you can call LifePointe, at 481–6300. Session Dates are May 6-June 17th. The cost is $175 for 7 weeks.