Bryan LGH To Hold Heart Health Summit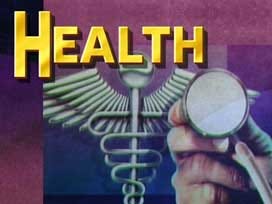 The heart is the most important muscle in your body, but heart disease continues to be the most deadly health issue in the nation.
Now, doctors with bryan lgh say the earliest signs of heart disease in men could be linked to erectile dysfunction.
E.D. is a condition that restricts blood flow to the penis or, in some places, completely blocked.
Heart Specialist Dr. Tim Gardner said, "We now know that erectile dysfunction is one of the earliest, if not the earliest, sign that someone may have heart disease or die from a heart attack in the future."
In a first ever "Heart Health Summit," to be held saturday, may 9th, Dr. Tim Gardner will present information on E.D. as it relates to heart disease.
Registration is free, but limited to the first 500 respondents.
To register you can log on to: