Bryant Family Receives Magic Moment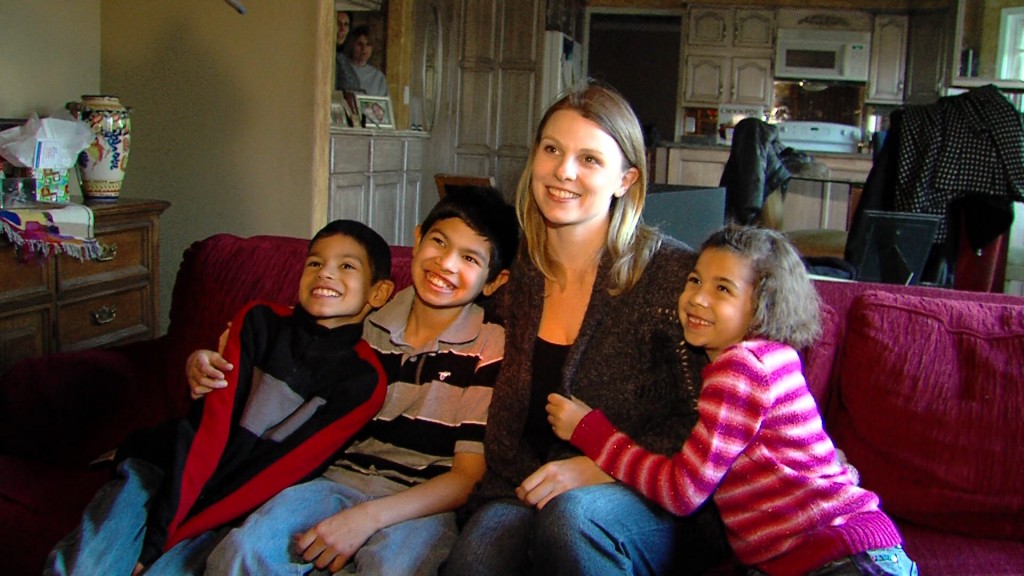 By: Bill Schammert
bschammert@klkntv.com
A single mother of three in Lincoln was surprised to find out she was Union Bank's Magic Moment recipient on Monday.
"Just what I wanted," daughter Nina screamed as she unwrapped one of her many presents. "This is awesome!"
Sarah Bryant recently moved to Lincoln to live with her mom. The journey hasn't been easy as she goes to both school and work full-time.
Monday, she called it the nicest thing ever as several Union Bank employees surprised her and her family with more than a dozen gifts.
Her three kids, Alexander, Jarod and Nina, were all smiles as they realized what was going on and tore through their presents.
"I only had enough money to get them each one gift, so this is pretty amazing," Sarah said. "It looks like they got everything on their lists, looking at all this stuff!"
Sarah says she's extremely grateful for the anonymous person that nominated her. She was also given a few gifts of her own, including a day at the spa and several gift cards.
KLKN-TV is a proud media partner of Union Bank's Magic Moment program and will continue to bring you more Magic Moments all this week.