Bucs Draft Kenny Bell in Fifth Round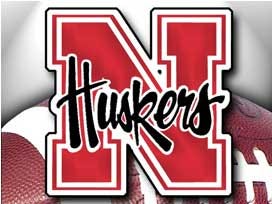 Posted By: Sports
Story Courtesy: Nebraska Athletics
Nebraska receiver Kenny Bell became the third Husker chosen in the 2015 NFL Draft on Saturday afternoon. The record-setting receiver was taken by the Tampa Bay Buccaneers in the fifth round, being selected with the 162nd overall pick in the draft.
Bell joins fellow 2014 Huskers Ameer Abdullah and Randy Gregory in being selected in this weekend's draft in Chicago. Abdullah was selected with the 54th overall pick in the second round by the Detroit Lions, while Gregory was taken six picks later by the Dallas Cowboys. With three players taken in the 2015 Draft, Nebraska has had at least three players selected in the draft in 45 of the past 46 drafts. Nebraska is also the only school with multiple players selected in every year of the NFL Common Draft era.
The selection of Bell marks the second straight year a Nebraska receiver has been taken in the NFL Draft, and the third time in five years an NU wideout has been chosen. Last year, Quincy Enunwa was taken in the sixth round of the NFL Draft by the New York Jets, while Niles Paul was selected in the sixth round by Washington in 2011.
The 6-1, 185-pound Bell left Nebraska as the school's all-time leader in receptions and receiving yardage. Bell finished his career with 181 receptions, surpassing the previous school record of 166 receptions by Nate Swift. Bell also established a Nebraska record with 2,689 receiving yards, surpassing the previous record held by Johnny Rodgers.
As a senior, Bell earned first-team All-Big Ten honors, marking the first time a Nebraska receiver earned first-team all-league honors since 1991. Bell had 47 receptions for a team-high 788 yards, an average of 16.8 yards per catch, in 2014. Bell also had six touchdown receptions, increasing his career touchdown total to 21, good for third on the Nebraska career list. Bell caught at least one pass in 51 of his final 52 games as a Husker, including the final 28 games of his career.
Bell made 49 career starts, the most in school history by an offensive player and the second-most for any position player. He is one of only five position players in Nebraska history to make 40 career starts.
The 2015 NFL Draft continues today with rounds six and seven. Several Huskers could also sign rookie free-agent deals following the completion of the draft.