Councilman Hornung's short term plan to save Station 11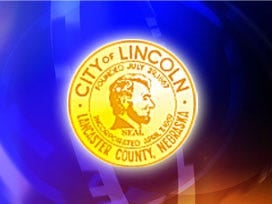 By: Megan Palera
mpalera@klkntv.com
It looks like the mayor and the city council are on both board to keep Fire Station 11 in Air Park off the city's chopping block.
It's the city's lowest use station, but Councilman Adam Hornung says it's necessary to keep it open. He believes the entire city council is willing to save Station 11. Hornung is proposing the city use money earmarked as rainy day funds and then come up with a long term plan. Rick Hoppe with the mayor's office says Mayor Beutler is open to the idea but wants people to understand that is still only a short term solution.
7,000 people live that part of town, including salon owner Stacie Dawkins who says, "There were a lot of people that were really worried about them closing it. A lot of people do use the fire department out here. I see them going by all the time."
Hornung says, "When it comes to fire and police service in this city, these are the basic things people are counting on us to provide them."
Closing the station would save the city $450,000, but increase response time by eight minutes. Right now, firefighters can get to an emergency in just two to four minutes. The next closest fire station id No. 13.
Air Park resident Sherline Berg says they deserve safety just as much as anyone else in Lincoln, so her excitement at the news comes as no surprise. Berg says, "We need it out here. We're just as good as anybody else. There are a lot of people that need it; a lot of older people and young people, daycare, the community. We need it."
Councilman Hornung knows his solution does not take care of the long term. In the future, he says he would like to see the fire station restructured. Rather than hook-and-ladder trucks, only an EMS vehicle would be stationed there.
The council will meet today to finalize the budget before presenting it to the mayor on Monday.