Buffett's firm will get $650M to cover more asbestos losses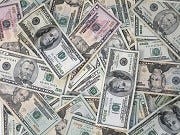 Posted By: Channel 8 Eyewitness News
8@klkntv.com
OMAHA, Neb. (AP)
Warren Buffett's Berkshire Hathaway Inc. has agreed to cover up to $1.5 billion in insurance losses for The Hartford in exchange for a $650 million premium.
The Hartford, Connecticut, firm announced the reinsurance deal with Berkshire to cover asbestos losses on existing policies on Tuesday.
The Hartford will record a $423 million after-tax charge in the fourth quarter. And the deal will have a slightly negative effect on the company's 2017 investment income.
The agreement is similar to ones Berkshire made with other insurers to take on asbestos liability, including a 2007 deal that involved accepting $7.1 billion to cover up to $9.3 billion in asbestos claims for Equitas.
Insurance remains a key part of Berkshire. The Omaha, Nebraska, conglomerate owns utilities, manufacturers, BNSF railroad and dozens of other companies.