Bulldogs bounced in Sunday twin bill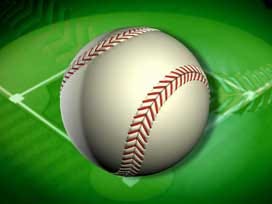 Posted by: Sports
Host Bethany College (Kan.) completed a weekend sweep of Concordia in a four-game set played out Saturday and Sunday in Lindsborg, Kan. The Swedes won by scores of 7-4 in game one and 10-2 in game two on Sunday. The Bulldogs dropped to 0-4 to open up the 2013 campaign.
In game one, Concordia jumped out to a 4-0 lead with a four-run second inning. Senior catcher Ray Finley got the scoring started with an RBI single to center to plate second baseman Andrew Yerrell. Two batters later freshman Tyler Harris doubled to left to score Finley. Left fielder Miles Barrow added a sacrifice fly while the other run came when Finley stole second base, allowing Cameren Gause to score.
On the mound, junior Luke Parish-Ward went 5.2 innings in his Bulldog debut. Parish-Ward, a native of Tucson, Ariz., transferred to Concordia from Eastern Arizona Community College. He gave up seven earned runs on 11 hits and a walk. He struck out three.
Bethany did most of its damage in the second inning when it sent nine batters to the plate as part of a five-run frame to take the lead. No. 3 hitter Jose Rodriguez came through with a 2-for-3 day at the plate with three RBIs, and Morgan Heiman tossed four innings to pick up the win.
"We got the four-run lead and then gave it right back," head coach Jeremy Geidel said. "That was very disheartening. That was a big momentum shift. They scored a bunch of runs for a number of reasons. We had a couple errors that killed our momentum."
Sunday's game two played out similarly to Saturday's game two when the Swedes breezed to a 10-0 victory. On Sunday Bethany scored in each of the first four innings, including a five-run fourth inning that busted open a 10-0 advantage. The Swedes tagged Concordia starting pitcher Kyle Godfrey for 10 hits and seven earned runs in 3.1 innings of work in the sophomore's first start of the season.
"I tip my hat to Bethany," Geidel said. "They are a much better team than last year. They came ready to play. You could tell they had a few games under their belt. That makes a difference."
The Bulldogs got their only runs in the top of the seventh on RBI singles delivered by catcher Sean McCartney and Harris. Left fielder Zach Gulley scored one of the two runs and led Concordia with a 2-for-3 day at the plate.
The Bulldogs broke in several new position players in the opening weekend of action. Freshmen Alex Cargin and Tyler Harris and Gause, a junior from Tucson, Ariz., all saw action against Bethany. Gause started all four games in centerfield, while Harris got the nod at third base in both Sunday games and Cargin was positioned at second base in three of the four games.
"It was good to see. Our lineups were different for all four games," Geidel said. "We got to see a lot of people in different situations. Gause played very well in the outfield. He had three hits (over the weekend) and also hit a lot of balls very hard.
"We had a lot of young pups out there. At one point today we only had one senior on the field. We're still trying to figure out our best lineup."
Concordia will continue play in the state of Kansas on Friday and Saturday with doubleheaders both days against MidAmerica Nazarene (1-5) of the Heart of America Athletic Conference. The first pitch is slated for 12 p.m. Friday and Saturday. Schedule changes are possible with inclement weather expected this week around the Midwest.