Bulldogs recognized as 2015-16 AVCA team academic award recipient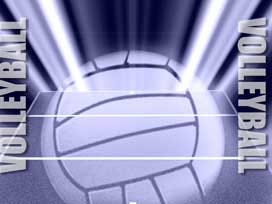 Posted By: Sports
sports@klkntv.com
Courtesy: Concordia Media Relations
SEWARD, Neb. – Recently named one of Concordia University's 20 NAIA Scholar-Teams, the Bulldog volleyball program picked up another honor. This week the American Volleyball Coaches Association named the 2015-16 Concordia volleyball squad a recipient of its Team Academic Award. Athletes who made up head coach Scott Mattera's 2015 team averaged a 3.60 grade point average this past academic year.
Concordia volleyball, which reached the national tournament for the first time in program history in 2015, has developed a reputation for high academic achievement. In both 2013 and 2014, the Bulldogs topped all volleyball teams in total number of NAIA Scholar-Athletes. The 2015-16 edition tied for 10th among NAIA volleyball programs in team GPA.
Concordia University ranks as the NAIA's all-time leader in number of Daktronics-NAIA Scholar-Athletes with 1,206 and counting. The 2015-16 season produced 92 Bulldog scholar-athletes. The 2014-15 season culminated with GPAC-leading totals of 94 Bulldog scholar-athletes and 17 NAIA Scholar-Teams. During the 2013-14 academic year, Concordia garnered 101 Scholar-Athlete honorees (most in the NAIA) and 17 NAIA Scholar-Teams (tied for fourth nationally).