Burglar hits several Lincoln Churches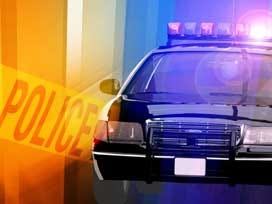 Lincoln churches have been on alert! They're being burglarized at an alarming rate. Lincoln police say in just 11 days 6 churches, almost all of them in the southeast part of town, have been hit. Police are now thinking they're all related. The month of July has been devastating for 6 different Lincoln churches.
Southern Height Presbyterian, Capitol City Christian, Eastridge Presbyterian and Unitarian Church have all seen the same thing. The windows were broken or even pried open and electronics were missing. At Vine Congregational church it was a computer, an i–pod and speakers that came up missing. The next morning people came in and the doors to the office had been pried open.
The latest victim was Holy Trinity Episcopal church near 60th and A street. Officer Katie Flood says it was around 4 a–m Friday when a newspaper delivery man saw a man running alongside the church. When police arrived they found a familiar sight. An exterior window to the church broken.
"Once inside, several windows were broken to gain entry into locked offices, a conference room and a choir room. The only thing missing at this time was a Dell processor," Flood said.
But Officer Flood says it's of no fault to the churches. They're doing their part by locking their doors and windows. It's just not enough for whoever wants inside.
Here's the description of the man seen Friday morning.. A white male about 20 years old.. He's believed to be 5 foot 10 inches tall, around 150 pounds. At the time he was wearing khaki shorts and a light grey t–shirt.