Burglars hit another Lincoln Church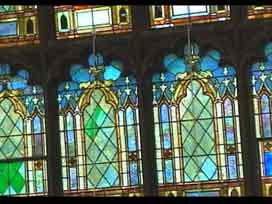 Lincoln Police say they've hit again. South Gate United Methodist Church on 35th and Pioneers Boulevard was burglarized overnight. Officer Katie Flood says the church secretary noticed the window was pried open when she came to work at 9 a–m.
Flood says the suspects stole $530 in electronics and a safe with checks inside. "The electronics included a laptop computer, Nintendo Wii and a digital camera. At this time we still have no suspects and there were no witnesses," Flood said.
This has been the 10th burglary of a Lincoln or Lancaster County church since July 12th. Police believe they're all related. If you have any information you're urged to call Crimestoppers at 475–3600.