Burkhead Named National Football Foundation National Scholar-Athlete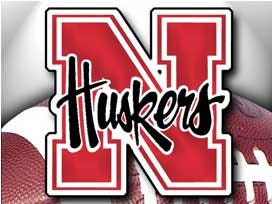 Posted By: Sports
Nebraska senior running back Rex Burkhead has been selected as one of 15 recipients of the National Football Foundation National Scholar-Athlete Awards presented by Fidelity Investments.
The honor is one of the top awards a college football student-athlete can earn and the honorees also comprise the list of finalists for the 2012 William V. Campbell Trophy, which recognizes an individual as the best football scholar-athlete in the nation.
Each member of the 2012 National Scholar-Athlete Class will travel to New York City to be honored Dec. 4 during the 55th NFF Annual Awards Dinner. They each receive an $18,000 postgraduate scholarship, and one member of the class will also be announced live at the event as the recipient of the Campbell Trophy. The winner of the Campbell Trophy will receive a $7,000 increase in postgraduate funds for a total scholarship of $25,000.
Burkhead is the 21st Husker to be honored as a NFF Scholar-Athlete, the most of any school in the country. Burkhead is Nebraska first honoree since defensive end Chris Kelsay was recognized in 2002.
A native of Plano, Texas, Burkhead has distinguished himself throughout his Nebraska career as one of the nation's most complete student-athletes. On the field, Burkhead earned first-team All-Big Ten honors last season when he rushed for 1,357 yards and scored 17 touchdowns.
In 2012, Burkhead has remained a key part of the Nebraska offense despite battling a knee injury. He has rushed for more than 400 yards and scored four touchdowns to help the Husker offense rank among the top 15 nationally in rushing, scoring and total offense.
Off the field, Burkhead was a first-team CoSIDA Academic All-American in 2011, and is a strong candidate for repeat honors as a senior. He was also an academic all-conference pick each of the past two years, earning honors from the Big Ten in 2011 and the Big 12 as a sophomore in 2010. Burkhead carries a 3.43 cumulative grade-point average in history and is on track to earn his degree in December, completing his undergraduate work in just 3 ½ years.
Burkhead's impact extends beyond the field and classroom, as he has done extensive outreach work in Lincoln and throughout Nebraska. A three-time member of the Brook Berringer Citizenship Team, Burkhead was also one of 11 FBS football athletes named to the 2012 AFCA Good Works Team. Burkhead was chosen as the winner of the Uplifting Athletes' National Rare Disease Champion Award for his relationship with Jack Hoffman.
Burkhead is one of two Big Ten players honored with as an NFF National Scholar-Athlete, joining Northwestern offensive tackle Patrick Ward.