Burkhead Named to Camp Watch List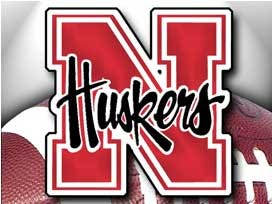 Posted by: Sports
The Walter Camp Football Foundation has announced the names of fifty "players to watch" for its 2012 Player of the Year award, the nation's fourth-oldest individual college football accolade.
LSU junior defensive back/punt returner Tyrann Mathieu, a finalist for the 2011 Walter Camp Player of the Year award, headlines the 2012 watch list. Mathieu posted 76 tackles, two interceptions and ran back two punts for touchdowns last season for the SEC-champion Tigers.
Eleven players on the 2012 watch list, including Wisconsin senior running back Montee Ball (1,923 yards and 33 touchdowns in 2011), have previously earned Walter Camp All-America honors. In all, 37 schools are represented on the list with Kansas State, Oklahoma and USC each having three players.
The 2011 Walter Camp Player of the Year recipient was former Stanford and current Indianapolis Colts quarterback Andrew Luck.
"We are proud to continue the great work of Walter Camp and recognize the best college football players in the nation," Foundation president John Marks said. "This watch list is a great start to what is shaping up to be another exciting year of college football."
The watch list will be narrowed to 10 semi-finalists in mid-November. The 2012 Walter Camp Player of the Year recipient, which is voted on by the 124 NCAA Bowl Subdivision head coaches and sports information directors, will be announced live on ESPN SportsCenter on Thursday, December 6. The winner will then receive his trophy at the Foundation's annual national awards banquet on January 12, 2013 at the Yale University Commons in New Haven.
Please note: Appearing on the Watch List is not a requirement for a player to win the Walter Camp award or be named to the All-American team.
Walter Camp, "The Father of American football," first selected an All-America team in 1889. Camp – a former Yale University athlete and football coach – is also credited with developing play from scrimmage, set plays, the numerical assessment of goals and tries and the restriction of play to eleven men per side. The Walter Camp Football Foundation (www.waltercamp.org<http://www.waltercamp.org/>) – a New Haven-based all-volunteer group – was founded in 1967 to perpetuate the ideals of Camp and to continue the tradition of selecting annually an All-America team.
The Foundation is a member of the National College Football Awards Association (NCFAA). The NCFAA was founded in 1997 as a coalition of the major collegiate football awards to protect, preserve and enhance the integrity, influence and prestige of the game's predominant awards. The NCFAA encourages professionalism and the highest standards for the administration of its member awards and the selection of their candidates and recipients. For more information, visit the association's website, www.ncfaa.org
2012 Walter Camp Player of the Year "Watch List"
Keenan Allen, junior, WR, California
David Amerson, DB, North Carolina State #
Ryan Aplin, senior, QB, Arkansas State
Tavon Austin, senior, WR, West Virginia
Montee Ball, senior, RB, Wisconsin *
Matt Barkley, senior, QB, USC
Tajh Boyd, junior, QB, Clemson
Tyler Bray, junior, QB, Tennessee
Arthur Brown, senior, LB, Kansas State
Rex Burkhead, senior, RB, Nebraska
Alex Carder, senior, QB, Western Michigan
Jadeveon Clowney, sophomore, DE, South Carolina
Knile Davis, junior, RB, Arkansas
Seth Doerge, senior, QB, Texas Tech
Tyler Eifert, senior, TE, Notre Dame #
Shariff Floyd, junior, DT, Florida
James Franklin, junior, QB, Missouri
William Gholston, junior, DE, Michigan State
Ray Graham, senior, RB, Pittsburgh
Tony Jefferson, junior, DB, Oklahoma
Brandon Jenkins, senior, DE, Florida State
Barrett Jones, senior, Center, Alabama #
Jarvis Jones, junior, LB, Georgia #
Landry Jones, senior, QB, Oklahoma
Marcus Lattimore, junior, RB, South Carolina
Zach Line, senior, RB, SMU
Tyler Lockett, sophomore, WR/KR, Kansas State #
Nigel Malone, senior, DB, Kansas State *
Tyrann Matthieu, junior, DB, LSU #
AJ McCarron, junior, QB, Alabama
T.J. McDonald, senior, DB, USC
Aaron Murray, junior, QB, Georgia
Alex Okafor, senior, DE, Texas
Branden Oliver, junior, RB, Buffalo
Joseph Randle, junior, RB, Oklahoma State
Silas Redd, junior, RB, Penn State
Denard Robinson, senior, QB, Michigan
Robbie Rouse, senior, RB, Fresno State
Charles Sims, junior, RB, Houston
Geno Smith, senior, QB, West Virginia
Kenny Stills, junior, WR, Oklahoma
Manti Te'o, senior, LB, Notre Dame *
Chase Thomas, senior, LB, Stanford
De'Anthony Thomas, sophomore, WR, Oregon
Logan Thomas, junior, QB, Virginia Tech
Joe Vellano, senior, DL, Maryland *
Sammy Watkins, sophomore, WR/KR, Clemson
John White, senior, RB, Utah
Tyler Wilson, senior, QB, Arkansas
Robert Woods, junior, WR, USC *
# – 2011 Walter Camp First Team All-America selection
* – 2011 Walter Camp Second Team All-America selection