Busy summer for construction crews in Lincoln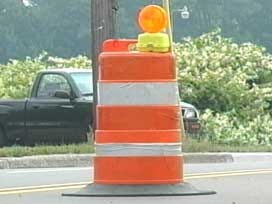 By: Cole Miller
cmiller@klkntv.com
Bulldozers blending in with traffic has become normal at 14th and Superior, where road crews are building a roundabout at the intersection. Some drivers aren't happy about it.
"It's very inconvenient. I have to leave pretty early in the morning to get past because it gets really backed up," said Tara Scott who lives in Lincoln.
It's one of the many street projects going on around the city. "O" Street between 17th and 21st is forcing drivers to find new ways to their destinations, and there are more coming to a street near you this Summer.
There's another big project you'll want to keep an eye out for. It's just getting started on North 1st Street. Crews will be adding a turn lane to the center. That's going to start down at Nance Avenue and go all the way up to Superior.
Many main roads will also see micro surfacing projects. They'll begin this Summer at 84th, 70th, 48th, 13th and Van Dorn Streets. They're fairly quick to complete. It's basically a thin new top coat to the street. Parts of those roads will only be closed for about one day.
"There's going to be a lot of work out there, a lot of moving operations. Drive safe, try to pay attention the best you can and have patience with all of it because looking towards the end result, the pain will be worth it in the end," said Thomas Schafer with the Public Works Department.
So until then, get used to the construction signs.
Estimated completion dates for the 14th Street roundabout should be done by the time school starts up again. "O" St. will be completed by mid-July and that North 1st Street Project should wrap up mid-October.
For a map of the city road construction detours, click on this link:
http://lincoln.ne.gov/city/pworks/projects/closures/detours/