Busy time for air conditioner repairs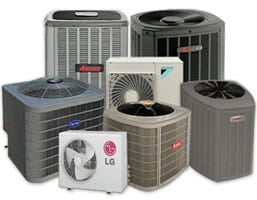 Posted by: Cole Miller
cmiller@klkntv.com
The heat is on! So, what happens if you go to turn your a/c on and nothing happens?
As we found out, it's a problem a lot of people have experienced and it's keeping the repair man quite busy. Keith McRoberts is co–owner of Star City Heating and Cooling. He's spent 15 years repairing air conditioners. But this summer, he says, is a little different.
"This year, so far, is the hottest I can ever remember and it's probably the hottest ever," says McRoberts.
While he services this unit outside, Laura Frantz and her baby boy wait inside while the fixes are made.
"It was a little hot upstairs. We're staying here while my husband is out of town and since I have the baby, too, it was getting really hot," says Frantz.
And with no relief from the heat in sight, McRoberts and his team is staying busy, keeping the city cool.
"Typically, we've been working 10 to 12 hour days to try to get everybody in because it is blistering hot outside and we want to be able to take care of everybody that we can," says McRoberts.
Before you go ahead and call the pros, there are a few things you can do around the house to make sure everything stays running as it should. And probably the biggest thing is checking this air filter in the central unit once a month. Also, make sure the air vents are not blocked.
And if a big purchase is required, McRoberts suggest looking into energy efficient setups.
"New equipment, depending on how old your existing stuff is, can save you up to 50 percent on your cooling costs."
McRoberts also says if possible, run that thermostat a few clicks higher to save energy and strain on your a/c.