Cady, Theriot Second Team All-Big Ten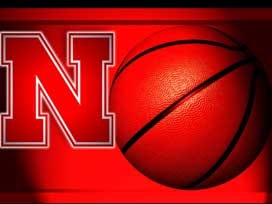 Posted By: Sports
2014
–15 ALL–BIG TEN WOMEN'S BASKETBALL TEAMS & HONORS
As selected by Big Ten coaches
FIRST TEAM HONORABLE MENTION ALL
–FRESHMAN TEAM
SAMANTHA LOGIC, Iowa Ivory Crawford, Illinois Chatrice White, Illinois
Lexie Brown, Maryland Chatrice White, Illinois Katelynn Flaherty, Michigan
Brionna Jones, Maryland Katelynn Flaherty, Michigan Carlie Wagner, Minnesota
Shatori Walker
–Kimbrough, Maryland Shannon Smith, Michigan Alexa Hart, Ohio State
AERIAL POWERS, Michigan State Tear'a Laudermill, Nebraska KELSEY MITCHELL, Ohio State
AMANDA ZAHUI B., Minnesota Ashley Deary, Northwestern
Nia Coffey, Northwestern Maggie Lyon, Northwestern
PLAYER OF THE YEAR
Ameryst Alston, Ohio State Alexa Hart, Ohio State Kelsey Mitchell, Ohio State
KELSEY MITCHELL, Ohio State Whitney Bays, Purdue
Betnijah Laney, Rutgers Tyler Scaife, Rutgers
DEFENSIVE PLAYER OF THE YEAR
Nicole Bauman, Wisconsin Syessence Davis, Rutgers
SECOND TEAM
Ally Disterhoft, Iowa
ALL–DEFENSIVE TEAM FRESHMAN OF THE YEAR
Melissa Dixon, Iowa Lexie Brown, Maryland KELSEY MITCHELL, Ohio State
Bethany Doolittle, Iowa Aerial Powers, Michigan State
Laurin Mincy, Maryland Amanda Zahui B., Minnesota
SIXTH PLAYER OF THE YEAR
Cyesha Goree, Michigan Ashley Deary, Northwestern Katelynn Flaherty, Michigan
Tori Jankoska, Michigan State Syessence Davis, Rutgers
Shae Kelley, Minnesota
COACH OF THE YEAR
Emily Cady, Nebraska Brenda Frese, Maryland
Rachel Theriot, Nebraska
Kahleah Copper, Rutgers
UNANIMOUS SELECTIONS IN ALL CAPS.
2014
–15 BIG TEN SPORTSMANSHIP AWARD HONOREES
Nia Oden, Illinois; Jess Walter, Indiana; Melissa Dixon, Iowa; Malina Howard, Maryland; Nicole Elmblad,
Michigan; Becca Mills, Michigan State; Shayne Mullaney, Minnesota; Hailie Sample, Nebraska; Karly
Roser, Northwestern; Amy Scullion, Ohio State; Tori Waldner, Penn State; Liza Clemons, Purdue;
Betnijah Laney, Rutgers; Jacki Gulczynski, Wisconsin.
2014
–15 ALL–BIG TEN WOMEN'S BASKETBALL TEAMS & HONORS
As selected by Big Ten media
FIRST TEAM HONORABLE MENTION PLAYER OF THE YEAR
Samantha Logic, Iowa Ivory Crawford, Illinois Amanda Zahui B., Minnesota
Lexie Brown, Maryland Chatrice White, Illinois
Shatori Walker
–Kimbrough, Maryland Bethany Doolittle, Iowa FRESHMAN OF THE YEAR
Aerial Powers, Michigan State Katelynn Flaherty, Michigan KELSEY MITCHELL, Ohio State
Shae Kelley, Minnesota Shannon Smith, Michigan
AMANDA ZAHUI B., Minnesota Tear'a Laudermill, Nebraska
COACH OF THE YEAR
Nia Coffey, Northwestern Ashley Deary, Northwestern Brenda Frese, Maryland
Ameryst Alston, Ohio State Maggie Lyon, Northwestern
Kelsey Mitchell, Ohio State Alexa Hart, Ohio State
Betnijah Laney, Rutgers Syessence Davis, Rutgers
Tyler Scaife, Rutgers
SECOND TEAM
Sierra Moore, Penn State
Ally Disterhoft, Iowa Nicole Bauman, Wisconsin
Melissa Dixon, Iowa
Brionna Jones, Maryland
Laurin Mincy, Maryland
Cyesha Goree, Michigan
Tori Jankoska, Michigan State
Emily Cady, Nebraska
Rachel Theriot, Nebraska
Whitney Bays, Purdue
Kahleah Copper, Rutgers
UNANIMOUS SELECTIONS IN ALL CAPS.