Campaign to "Drive Sober Or Get Pulled Over"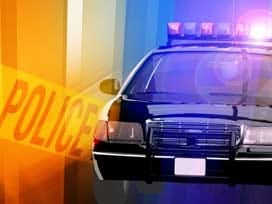 By: Newsroom
8@klkntv.com
This holiday season, law enforcement wants to put the brakes on drunk driving. It's part of "Drive Sober or Get Pulled Over," and there will more officers looking for drunk drivers this month.
Lincoln High Teacher Bob White was hit by a drunk driver nearly 4 years ago and is still recovering. He had to go through 18 major surgeries to get back in to the classroom.
"Terrible things can happen even though you don't think, at one point you think you're invincible and then you find out, 'no, I guess I'm just human,' and I'm very, very lucky to be here today," White said.
Police say during the holidays, more people tend to get behind the wheel after drinking. Last year in Nebraska there were 53 drunk-driving related deaths