Cancellations, Closures and Postponements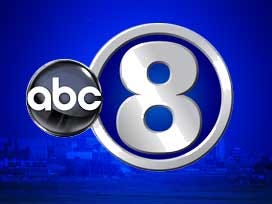 Posted By: Channel 8 Eyewitness News
8@klkntv.com
Zion Lutheran Church of Clatonia and St John's Lutheran Church of Cortland will not have services tomorrow morning.
First-Plymouth EAST location (held @ Kloefkorn Elementary) Canceled Sunday, December 18th Due to Weather. Join for worship instead at First-Plymouth Church (20th & D Streets) at 9:00am, 10:30am, 11:59am.
Faith Orthodox Presbyterian Church is canceling all services on Sunday, December 18.
Auburn First United Methodist Church in Auburn, NE will not be holding services tomorrow. The children's Christmas play has been rescheduled for Christmas Eve at 4:00 pm.
Bethlehem Lutheran Church in Crete NE has canceled all services and caroling for Sunday.
Lincoln Four Square Church has canceled the 10:00 am service but is still planning on meeting at 5:30 pm.
Faith Orthodox Presbyterian Church is canceling all services tomorrow (Dec. 18th).
Heartland Bible Church in Lincoln will not hold any services tomorrow due to the weather.
All services and activities are canceled Sunday morning at Ceresco Covenant Church in Ceresco, NE.
Centenary UMC: the 9 AM service is canceled for Sunday Dec. 18. The 11 AM service will be held as scheduled.
The Havelock United Methodist Church 4140 N 60th street has Canceled the 9:30 AM services. The Ignite service is currently scheduled at the normal 6:30 PM time.
Milligan UMC service canceled 12/18. Children's program rescheduled 12/23 at 6:30 pm, followed by Christmas Eve Eve service with Cantata, then cookies and fellowship.
Hickman Presbyterian Church has canceled all services for Sunday.
The church of Christ at 10th & Grant St in Beatrice is closed tomorrow.
Holy Trinity Episcopal Church, Lincoln Sunday 8:00 am service canceled. 10:30 am service only.
At Christ's Place Church, services on Saturday 12/17 will be canceled and services on 12/18 will be as scheduled.
Irwin United Methodist, Kirkman United Methodist and Defiance United Methodist are all closed Sunday due to weather conditions.
First Presbyterian in Beatrice has canceled all it's services Sunday due to weather conditions.
The Lincoln Holy Trinity church is canceling it's 8 a.m. service, but will still be having a 10:30 a.m. service Sunday morning.
The Columbus Icebreaker Youth Basketball Tournament has been postponed the rest of the weekend and moved to February 17, 18 & 19.
Bethel Baptist Church at 77th & A Streets in Lincoln is canceling services on Sunday (Dec. 18th).
South Gate United Methodist Church has canceled all services Sunday (Dec. 18th).
Southern Heights Presbyterian Church is canceling Sunday morning programming, including Sunday School and Worship, for Sunday (Dec. 18th).
Antelope Park Church of the Brethren in Lincoln has canceled all activities scheduled for Sunday (Dec. 18th)
Trinity Lutheran Church in DeWitt is canceling church services and its Christmas program Sunday (Dec. 18th).
Holy Savior Lutheran Church services are canceled Saturday (Dec. 17th).
St. Mark's United Methodist Church in Lincoln has canceled the following worship services: Saturday (Dec. 17) 5 p.m. and Sunday (Dec. 18) 7:45 and 9:00 a.m.
The 10:30 a.m. service on Sunday (Dec.18)will be held.
Grace Lutheran Church, 2225 Washington ST, has canceled worship service tonight.
Sprague Community Church, Sprague, Ne. Has canceled services for Sunday, December 18, at 9 a.m.
The Lincoln Elks Hoop Shoot to be held at Southwest HS today (Saturday December 17) has been canceled.
The International Quilt Study Center & Museum in Lincoln will be closed today due to the weather.
The Piedmont Park Seventh-day Adventist Church is canceling Sabbath School and Worship services today.
Lincoln Public School buildings – including LPS District Office – will be closed all day and all evening Saturday, Dec. 17. This means no practices, events or outside groups will be allowed in the buildings. Lincoln High is the only exception. The JV/Varsity contest for this evening between North Star and Lincoln High will continue as schedule.
LINCOLN PUBLIC SCHOOLS CANCELLATION LIST: http://home.lps.org/cancellations/
Sesostris Shrine Nobility Christmas Party canceled for Saturday night.
93.7 The Ticket's "Karaoke Christmas Party" tonight at Rosie's Sports Bar has been postponed due to inclement weather.
Trinity Lutheran K-5 Christmas Program postponed.
The Loft Theater is postponing "The Night Before Christmas" until Saturday and Sunday.
YAAL's 7pm performance of A Christmas Carol is canceled for tonight due to weather. Refunds may be requested by emailing info@yaal.org.
Messiah Lutheran School Christmas Concert has been rescheduled to Sunday at 6PM.
Bennet Community Church services are canceled for Sunday, December 18 due to weather.
Panama Presbyterian Church services are canceled for Sunday, December 18 due to weather.