Candidate Harper confirmed as Democratic nominee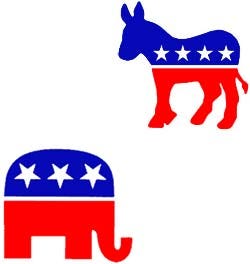 It's finally official. The Nebraska Board of Canvassers says Ivy Harper of Lincoln is the Democratic nominee in Nebraska's 1st District congressional race.
Harper had appeared to edge out Jessica Lynn Turek in the May 5 primary, but election officials had said immediately after the election that about 1,000 provisional ballots would need to be verified and could effect the outcome of the race.
On Monday, the state Board of Canvassers said Harper received 12,249 votes to Turek's 11,847. Harper will face GOP incumbent Rep. Jeff Fortenberry in the November general election. The 1st District includes Lincoln and most of the eastern quarter of Nebraska, except for Douglas and parts of Sarpy County.