Candidates face off in second gubernatorial debate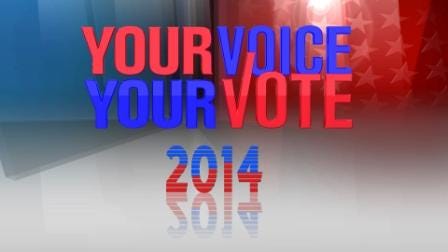 By: Brittany Paris
Republican Pete Ricketts and Democrat Chuck Hassebrook went toe to toe Thursday night in their second gubernatorial debate at the NET Studio in Lincoln.
Early on, the candidates were asked about the Good Time Law and miscalculated sentences.
"Software might've helped avoid some of this error. Maybe an email going out to the people who needed to know what those prison sentences were. That would be one way we could change the system so we can do a better job at delivering services. We do need to reform the Good Time Law. It should become earned time," Ricketts said.
"As Governor, the buck will stop at my desk. I will take responsibility. I will be an active, engaged and hands on governor. But one thing will stop when I'm governor. And that is we are going to stop releasing dangerous criminals to prey on Nebraskans," Hassebrook said.
Other topics included the state's cash reserve, which the candidates have clashing views on.
Ricketts said it's over funded and can be used to bring property tax relief. Hassebrook said we have to save for the long-term and keep a healthy financial reserve.
Another hot topic, marijuana. Both Hassebrook and Ricketts say we should not legalize it, but Nebraskans are affected by Colorado's actions.
"We need to look at how we handle cases of people possessing marijuana coming across the border. It's put extreme burden on local police departments. And maybe what we need to look at is changing the penalty structure. We need to put heavier fines on folks bringing marijuana into our state to help cover costs," Hassebrook said.
"The change in Colorado's laws absolutely impact us here and as governor I'll work with county sheriffs and State Patrol to make sure that we figure out how we can coordinate better with Colorado State Patrol and what additional resources may be necessary and how we get those resources," Ricketts said.
Hassebrook has called for a third debate in Omaha on October 23, but Ricketts's campaign has declined.