Car Accident Sends 5 To The Hospital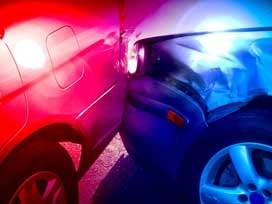 5 people were taken to the hospital after a 3 car accident.
It happened just before 2 Friday afternoon, at 84th and Highway 2.
Details are still coming in as to what exactly happened, but here's what we can tell you.
A total of 5 patients were taken to the hospital, 2 with life threatening injuries, 2 others with serious but non-life threatening injuries and another with just minor injuries.
Officials believe one car was broadsided on its driver side and another car was also hit.
Deputy Chief Jeanne Pashalek says people need to be extra cautious.
"This time of year with the influx of college students people get busy with back to school, the State Fair and a host of other things, there's an increase in traffic, there's an increase of things on people's minds," Pashalek said.
Two dogs were also in the crash, they're ok just a little shaken up.
Traffic is open in that area but very limited, officers say if you are planning on heading in that direction you should take a different route.