Car accident sends one person to hospital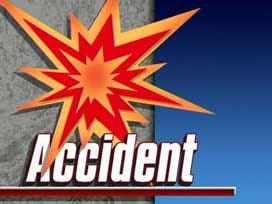 One person was rushed to the hospital tonight after an accident west of town. A car and minivan collided at West Van Dorn and Coddington Tuesday evening.
The driver of the car was not hurt, the driver of the minivan was taken away in an ambulance. Injuries are not thought to be serious; that person was conscious at the time.
Rescue officials say that intersection can be a dangerous one. Captain Ron Trouba says, "with Coddington construction, there's an overload of cars on Van Dorn. People can become complacent in watching what they're doing."