Car crash sends four to hospital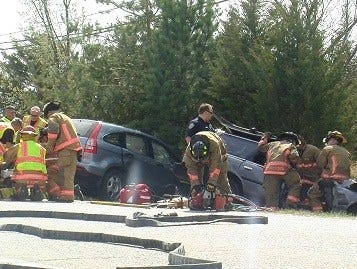 Posted By: Channel 8 Newsroom
8@klkntv.com
Multiple rescue crews were called to a two-vehicle accident that sent four people to the hospital.
The crash happened around 10:30 a.m. Sunday near the Correctional Center on West Van Dorn Street. Lincoln fire officials say one of the drivers got pinned inside her vehicle and the Jaws of Life were used to get her out.
Witnesses on scene say it looked like one vehicle pulled out of the Correctional Center in front of the other car, which was westbound on West Van Dorn. They collided and crashed into the south ditch.
Officials say there were four people involved in the accident, all of which were taken to the hospital with non-life-threatening injuries.