Car crashes into lake near Wilber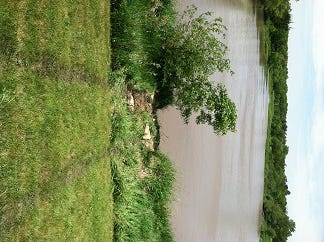 By: Cole Miller
cmiller@klkntv.com
After dropping her daughter off at school a mother crashes into a nearby lake. It happened
Thursday morning near Wilber-Clatonia high school, on the southwest edge of the town. These tire tracks are a haunting reminder of an early morning accident in Wilber. A mother had just dropped off her daughter at school when she lost control of her car. Neighbors remember hearing the commotion.
"I heard a lot of noise going on and then all of sudden sirens went off so I came out to check and I see a whole bunch of traffic over here. We were told that a car had rolled off into a ditch," Taylor Patton of Wilber said.
The car made its way through the ditch and into this small reservoir near Wilber-Clatonia high school. And some of the faculty were the first to respond.
"We have some great teachers up here and they were up here directing traffic and helping out the cops and everything. Everyone just out here helping out? yeah, and it's scary not knowing who it is," Patton said.
Wilber police say they're not sure what exactly caused the woman to lose control of her car. And residents of the small town say they're always willing to help each other out.
"We all know each other so it's scary and we're a small community and we stick together," Patton said.