Car destroys Beatrice home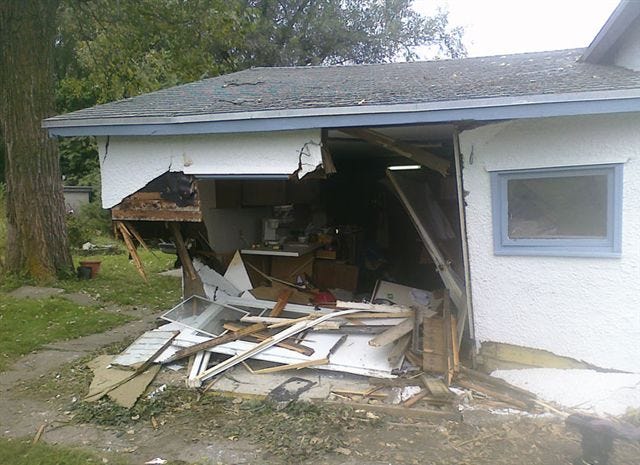 A Beatrice woman is thankful to be alive after a car crashed into her home late Tuesday night.
Beatrice Police Captain Jerry Lamkin says at around 10 p.m. a car with 6 people inside went off the road and into a house near Center and Mulberry streets. Elda Riekenberg says she was sitting and watching t-v when the car crashed into her house.
Captain Lamkin says the investigation shows alcohol was a factor in the accident. He says the Riekenberg was not injured. The six people in the car were taken to the hospital with non-life threatening injuries. Three were treated and released.
Lamkin says damage to the home is estimated at $25,000. So far, no one has been arrested or ticketed.