Caravan to catch a killer information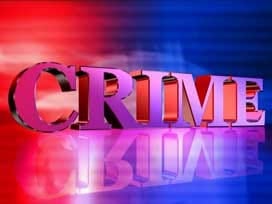 An Oklahoma woman is traveling the country on a mission to catch her daughters murderer and to bring awareness to preventable crimes. Thursday she brought her message to Lincoln. its called caravan to catch a killer. Maggie Zingman has already traveled to more than 30 states telling her story of loss to anyone who will listen and hoping by doing so she will keep other families from having to experience a horrible tragedy like her own.
In September 2004 Maggie Zingman received the news that all parents dread, "He said are you Maggie Zingman, you need to call Tulsa police your daughters been murdered her daughter, Brittany Phillips had been found raped and strangled in her Tulsa Oklahoma apartment, I was in shock I mean you worry about that stuff when you first have kids but you think its never gonna happen but it can happen to anyone," Zingman said.
And that is one of the messages Zingman hopes to spread to families across the country. By starting her caravan to catch a killer campaign Zingman drives her SUV state to state wrapped with pictures and information of Brittany's death and her killers profile.
"The car is there to initiate conversation with me and it does..at rest stops and on highways to learn more about her murder and to help stop this from happening again," Zingman said.
Zingman is also trying to build support to get lawmakers to change protocol and obtain DNA after a person is arrested rather than just at conviction something she believes could help solve Brittany's death and keep other families safe.
Zingman hopes that one day the caravan to catch a killer will lead to an arrest but until then she hopes to bring change and awareness to preventable crimes.
"I guess in some ways I am trying to help solve her murder but I am really just trying to keep it from happening again,"Zingman said.
For more information on the caravan to catch a killer log onto www.brittanyphillipsmurder.net, or www.livestream.com/brittanyphilllipsmurder or www.myspace.com/therapoet Or www.facebook.com/mom.missing.brittany or www.twitter.com/caravn2ctchaklr or www.youtube.com/zpoet