Career fair aims to help veterans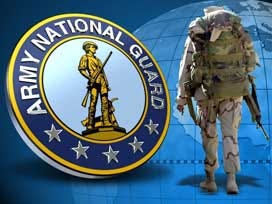 By: Kali Nicole
knicole@klkntv.com
There's going to be a job fair for veterans coming up, and to make sure all of them are ready to get back into the workforce, a special workshop was held on Tuesday to give them all of the information.
Travis Morrison says, for him, it takes a little courage to ask for help. Conveniently, he and 50 other veterans have plenty of that, after serving our country in a wide array of deployments across the world.
"Coming home, I've found a lot of great resources, plus just how to use my benefits and stuff like that through Veteran's Affairs. Not everyone knowing what they get, what they're eligible for until you ask," said Morrison.
The National Guard and Nebraska Department of Labor teamed up to put together this career workshop as preparation for a veterans only job fair coming up next week.
An especially important tool for the four-and-a-half percent of unemployed Nebraskans, who are also veterans.
"These veterans have already been through so much and we owe these men and women our best and the opportunity to do this, to create an opportunity for employers who want good employees and job candidates and veterans who need somewhere to work and move forward in their lives is the very least we can do," said Karen Mossier, with the Nebraska Department of Labor.
Tuesday, Travis says he learned resume building, how to dress for success, as well as networking opportunities. So, hopefully next week's job fair can provide him with an opportunity he's been waiting nearly a year for.
"I do think I'll find a job. A lot of great people helping me today and I think everybody's just helped out a lot, just a lot of resources, and especially when we go there, there's supposed to be 100 employers there. I think we'll work out pretty good," he said.
Already, 200 veterans have pre-registered for next week's job fair. You can just show up if you haven't registered. It's at the Lancaster Event Center, Tuesday, from 10 a.m. to 2 p.m.