Career Nights Lift Huskers to 66-55 Win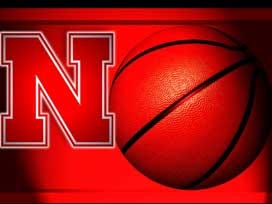 Posted by: Sports
The debut of new Nebraska men's basketball coach Tim Miles was a successful one, as the Huskers topped Southern, 66-55, in the season opener Sunday night at the Devaney Center.
Brandon Ubel paced the Big Red (1-0) with his second career double-double, totaling 21 points on 8-of-12 shooting and 12 rebounds. The 6-foot-10 senior forward set career bests in both points and caroms, as Nebraska shot 51.9 percent from the floor.
Ubel took over in a key second-half run, scoring nine of his points in an 11-3 Husker spurt after Southern pulled to within 31-28 in the opening minute of the half. The senior, who was NU's only returning starter from last season, scored seven straight points, as his 3-point play gave NU a 38-28 lead.
Ubel was one of three Huskers in double figures in the victory. Junior guard Ray Gallegos, who redshirted in 2011-12, had a career-high 16 points on 7-of-11 shooting while Dylan Talley added 17 points and seven rebounds for Nebraska, which shot 51.9 percent from the field and held Southern to 39.6 percent shooting.
Gallegos and Talley played major roles in getting the Huskers off to a quick start, as Nebraska scored the first nine points, including four by Talley, and built a 12-2 lead after a Gallegos 3-pointer. Southern pulled to within 16-14, but Nebraska went on an 11-2 run, taking a 27-15 lead after a 3-pointer and a layup from Gallegos and took a six-point lead into the locker room.
Derick Beltran, who paced Southern (0-2) with 17 points, made it a 3-point game with a shot from long range on their first possession of the half, but the Huskers would allow one field goal over the next seven minutes and rely on Ubel to regain a cushion.
Nebraska eventually built a 16-point lead at 52-36 after a Ubel 3-point play with 8:58 remaining, but Southern would go on one last run.
The Jaguars, who were picked second in the preseason SWAC poll, used a 12-2 run to cut NU's lead to 56-48, but would get no closer, as Ubel's 3-point play and a Gallegos junper quickly pushed the lead back to 61-48 with 3:00 remaining, and Nebraska's advantage would remain in double figures the rest of the way.
The win was the 1,400th in program history, while Nebraska has now won its last 12 season openers and its final 23 home openers in the Devaney Center.
The Huskers return to action Thursday evening, when they take on Valparaiso in the opening game of the Joe Cipriano Nebraska Classic at the Devaney Center. Tipoff is set for 8 p.m. and the game will be televised on the Big Ten Network and also carried on the Husker Sports Network.
Postgame Notes
*-Nebraska improved to 78-39 all-time in season openers and has won 12 season openers in a row
*-Nebraska has now won 23 straight home openers and improves to 35-2 in Devaney Center openers
*-With tonight's win by Tim Miles, Nebraska head coaches improved to 14-13 all-time in Nebraska debuts.
*-Senior Brandon Ubel established career highs in both points (21) and rebounds (12) in Sunday's win. It was his second career double-double and first since Dec. 7, 2011 (vs. Florida Gulf Coast). Ubel's previous high in points was 17 against Iowa while his 11 rebounds came against Florida Gulf Coast. Ubel's eight field goals were also a career high.
*-Ray Gallegos finished with a career-high 16 points in a career-high 30 minutes of action. His previous best was 15 against Grambling on Dec. 21, 2010, while his previous best in minutes was 27 against Eastern Washington on Dec. 18, 2010.
*-David Rivers set personal bests in minutes (27), assists (three) and rebounds (six)
*-Nebraska shot 51.9 percent from the floor, including 50 percent or better in both halves. Last year, NU shot 43.4 percent in the season opener against South Dakota.
Nebraska Head Coach Tim Miles
On if he was hoping to see the production he got out of Brandon Ubel and Dylan Talley today
"I thought we practiced better. I thought it took form and shape for a while. Brandon got off to a sluggish start. I don't know what he had in the first half, four points or something. I thought in the second half he was pretty good. In fact, for a while I think he was the only guy scoring. I was happy for him. We need to get he and Andre (Almeida) playing off each other a little more."
On if he was doing anything differently with Ubel than in the exhibition game
"Probably a couple actions to feature him a little more. I thought he did a good job in those."
On how important Ubel, Almeida and Talley will be for the team
"Those three seniors and Ray (Gallegos) will have to be our go-to guys. They are going to do a large percentage of our scoring."
On if they feel pressure to score
"I would think it would be a pretty good problem to have. There might be. But at the same time, that's part of being a player and a competitor is getting passed that and embracing it and trying to be successful."
On Ray Gallegos' play tonight
"He's got such good athleticism. He rose up on one jumper tonight and I was just stunned at how high he got up on his jump shot. He's got such good athleticism and such a nice shot. The one thing is he needs to figure out how to get fouled. All of those guys need to do a better job of getting fouled. We aren't getting fouled on a regular basis at all and that worries me a great deal."
On the defensive game plan
"I thought we did a good job early and then when we got tired in both halves, we just couldn't guard the ball. It was as simple as get ready, get back and guard the ball. We just did a poor job of that and that's mental. Those errors are just mental. Mike Peltz was really sore with his knee. You could tell that he was a little bit stuck in third gear was his quote. Hopefully we can get him healthy and get him back out on the floor, because I think he's going to be a valuable guy for us."
On what he thought of the point guard play today
"We need multiple handlers. I thought Benny (Parker) did a nice job early with some things. But those guys are quick in causing problems, so we have to do a better job of handling pressure and getting multiple guys to initiate what we are doing and settle in on a rhythm and a flow of how we are going to run the offense. I don't think we can expect any one guard to come down this year and get us ready and get us organized. That doesn't make me sleep better at night, but that's just reality. That's where we are at."
On the emotions going into the game
"It's just the basic nerves. I was just ready to coach a game. I was excited to coach a game. We really want to come through for our fans and we really want to show them we can build a winner and it starts with this team. I wanted this team to come out and get a good victory. I felt good for a long time and then we made enough mistakes to keep us all edgy."
Senior Guard Ray Gallegos
On when the last time he shot the ball like that was
"High school."
On how it felt
"I put a lot of work over the summer time, so it was good. I was just trying to be aggressive"
On what it was like sitting out as a redshirt
"It was pretty tough. It was long and slow just going to practice and when gametime comes not getting to play. It was more of a mental thing. You've got to just keep your head up and keep going."
On if it feels good that Coach Miles looks to him and the seniors to lead the team
"Yes. It's good to hear talking and we're all just trying to play the same role and stay aggressive on the offensive end. We're just looking to be leaders."
On what it was like going in after being out all of last season
"I was kind of jittery with it being my first game back and I didn't know what to expect. My coaches told me to just stay aggressive and move on to the next play and if things don't go my way then just play ball."
On what his plan was in the second half
"Come out and just shoot."
On what it means to him that he's one of the guys who has to score for the team
"It gives me more confidence on the defensive end, too. Obviously you start on the defensive end, but just knowing that my coach has faith in me on offense aswell and to be one of the top guys and to be scoring. It puts me in a good position, I think."
On if he feels any pressure
"No. I just stepped up to the challenge basically."
On what coach Miles is like in the huddle during timeouts
"He's pretty intense sometimes especially when we're not doing good on defense. He's just trying to get after us so we don't make mistakes but it's good for us."
On if the team thought it was important to win being Miles' first game
"No, not really."
On what the thoughts were as a team getting back on the floor
"We were just excited. We just came in during the first five minutes and made sure the energy was there. We made sure we were running plays right and emotionswere high. It's exciting."
Southern Head Coach Ramon Banks
Opening Statement
"We couldn't get over the hump. I think this has been good for us. We learned our type of basketball tonight. We got some junior college guys that we have to count on. it is their first time playing against some good competition. It is a learning process. We didn't play bad, we didn't play great. I think we need to learn the speed of the game and make some adjustments. Guys need to understand how basketball is played at a high impact level, in which we want to work to be one of the best teams in our league. So we want to learn how to play these types of games, and how to be in these games, and even win some of these games if possible. The schedule is set up to go out and fight, and be competitive, and come back in a week's time or so and evaluate ourselves to get better.
On the amount of 3-pointers shot
"At the end of the day, we run in transition, and if one of our shooters I do believe is in rhythm and is wide open it is a good shot for him. When we run half-court we like to be very selective, and I think that is a part of us getting better, to understand what is a good shot in transition, and what is a good shot in a half court set. In some ways I think Derick (Beltran) had some great looks, he is going to take the most threes on most nights. He has a reputation of being a shooter, with a couple of in and outs, I thought he shot pretty good."
On Derick Beltran
"Derick has come a long way. We got him out of juco. He only averaged six points coming out of junior college. And by me taking the job last year, I didn't realize he had the ability to shoot the ball as well as being a good athlete. We had to find somebody to score, because we got the job so late, so he developed shooting the ball well. The thing is that he has never been asked to shoot the ball so much. At the junior college level he was a role player, he was a defender. Now I am trying to teach him a mindset of being a scorer, but not doing to much. He wants to do well, but he needs to learn how to trust his teammates better."
On Javan Mitchell
"(Sigh) Both games he has fouled out. By him sitting out last year, he has an important role on this team. That is one thing about these games, I think as time goes by he will catch up to the speed of the game, and he will be better, probably by game six or seven. He has had to play against some pretty good guys by himself as being the biggest guy for us. We have Brandon (Moore) who will become eligible by Monday (graduate athlete from Florida) that will be another 6-9 type of guy that we have been preparing with, but we haven't had him to play yet. I think instantly he is a starter for us, so we should get a little bit better. Especially when Javon (Mitchell) goes out, we have another big man to stay on the court for us.
Closing Statement
"Usually we go on runs, we are a team of spurts, and we did not get that run this game. I give hats off to Nebraska; they either made a big basket, or stopped us every time. Those are the things we need to learn. For a team like that and the way we played, I am not happy because we lost, but I do see where we have a chance to get better. If this team accepts the responsibility, we can get better."
Ray Gallegos
On when the last time he shot the ball like that was
"High school."
On how it felt
"I put a lot of work over the summer time, so it was good. I was just trying to be aggressive"
On what it was like sitting out as a redshirt
"It was pretty tough. It was long and slow just going to practice and when gametime comes not getting to play. It was more of a mental thing. You've got to just keep your head up and keep going."
On if it feels good that Coach Miles looks to him and the seniors to lead the team
"Yes. It's good to hear talking and we're all just trying to play the same role and stay aggressive on the offensive end. We're just looking to be leaders."
On what it was like going in after being out all of last season
"I was kind of jittery with it being my first game back and I didn't know what to expect. My coaches told me to just stay aggressive and move on to the next play and if things don't go my way then just play ball."
On what his plan was in the second half
"Come out and just shoot."
On what it means to him that he's one of the guys who has to score for the team to be successful
"It gives me more confidence on the defensive end, too. Obviously you start on the defensive end, but just knowing that my coach has faith in me on offense as well and to be one of the top guys and to be scoring. It puts me in a good position."
On if he feels any pressure
"No. I just stepped up to the challenge basically."
On what coach Miles is like in the huddle during timeouts
"He's pretty intense sometimes especially when we're not doing good on defense. He's just trying to get after us so we don't make mistakes but it's good for us."
On if the team thought it was important to win being Miles' first game
"No, not really."
On what the thoughts were as a team getting back on the floor
"We were just excited. We just came in during the first five minutes and made sure the energy was there. We made sure we were running plays right."
Senior Forward Brandon Ubel
On what role he feels he has to carry for the team and how he has to perform as a senior
"Similar to what I did tonight. That was the goal. Looking around, we have to have guys step up and score and I think I'm one of those guys that needs to do that. I need to be around 17 or 18 a game and eight or nine plus rebounds. If we want to be successful, I feel like that's what I need to do."
On if he did something at halftime to get him going
"Yes. Coach Miles challenged me and Andre at halftime saying those guys couldn't guard us in the post if we demanded the ball and played physical. I just came out and played aggressive and we realized now that's how I have to play from the jump. I felt like I was playing aggressive but I kind of got a couple fouls and I felt like I was a little hesitant in the first half. I put that stuff out of my mind and played."
On if it takes time for him to adjust to the scoring mentality
"I think it did. Definitely over the summer and the first couple weeks of practice just understanding that the other teammates are looking for me. I'll come off a screen or set a screen and they're looking for me on the slip or something. That kind of took a little bit of time and I'm starting to get pretty comfortable in that role."
On the importance of getting to the free throw line
"That's something that we need to improve on as a team, getting to the line. That means that we're playing aggressive and getting to the rim or getting easy looks. I think in the first half we only shot one so that was a point of emphasis for us in the second half. Coach Miles says it all the time to like the three but love the rim. We just took it upon ourselves to get to the rim more and get fouled. Even if you're not getting fouled, you're getting to the rim and getting layups, better offensive rebound opportunities and stuff like that. That's something that we need to improve on."
On what in the defense causes some bad times
"I think a lot of times we'd string together a couple good stops and played well defensively and were disciplined. We got a little winded and a little tired and that's a mental thing. Everyone's going to get tired but it's just a matter of staying focused and understanding where you have to be at all times and being there. Coach Miles told us after the game that two-thirds of our problems are mental that we can fix. If we just push through that fatigue and stay focused and stay disciplined, then we can play good defense for good chunks of time and we'll be all right."
On how the team reacted to winning the game tonight
"It was good to get a win. It's always good to get a win. Obviously there are things that we need to improve on and we talked about those but it's good to get off on the right foot. That's not a bad Southern team. Obviously they hung with us and I watched the game they played against Iowa State and they played them well for the whole game. They were ahead with about 10 minutes to go, so that's a good Southern team and I think that's a good win for us."