Casey's General Store Recalls Peanut Products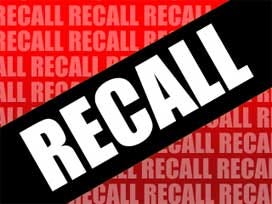 Casey's General Stores Inc. is recalling select peanut products sold in several states, including Nebraska, because they may be contaminated with salmonella.
The recall of certain packages of Casey's peanut clusters in 7-ounce bags and Casey's salted peanuts in 5-ounce bags was announced Wednesday.
Salmonella bacteria can cause serious and sometimes fatal infections, especially in young children, the elderly and those with weakened immune systems.
The recalled peanut clusters have a UPC code of 98437 12001 on the bag.
The recalled peanuts have a code of 98437 21001 on the bag.
More details are available by calling 800-831-0828.