'Casey's law' introduced in Nebraska legislature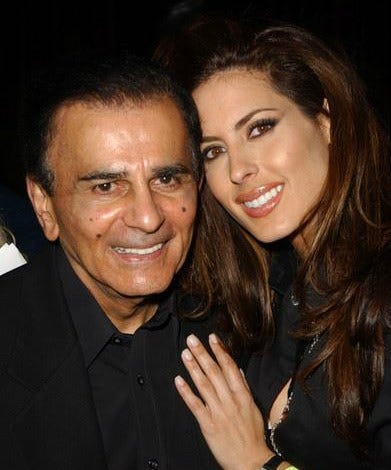 Posted By: Brent BonFleur
Imagine a loved one in their final days – and imagine not being able to see them.
That was reality for Kerri Kasem.
Her father, Casey Kasem, famous for his role as host of the "American Top 40" radio show, was diagnosed with Parkinsons Disease late in life.
Kasem's wife at the time didn't allow Kerri or her siblings to visit him, prompting months of legal battles.
Now, Kerri runs Kasem Cares, a foundation that aims to prevent others from experiencing the pain her family went through.
One of the main ways she's doing that is through legislation – which now includes Nebraska.
State Senator Patty Pansing Brooks has been working with Kasem for months, and introduced a bill Friday that would change visitation rights in Nebraska if it's passed.
"We talked with them last summer and really decided this was an important issue," Pansing Brooks said.
"Both to make an elderly person able to see their family members if they want, and also to make sure people can't arbitrarily withhold access to a family member."
Genenne Gibson Didier watched the Kasem case unfold, and asked Senator Pansing Brooks to sponsor the bill.
She says her own experience with being restricted from seeing a family member prompted her to take action.
"If this bill is in place, then people would be able to go and visit their loved ones without a barrier," Gibson Didier said.
"Which means people wouldn't have to rely on calling the police for a wellness check, they wouldn't have to rely on adult protective services of Nebraska."
The bill will now be sent to a committee which will vote whether to bring it to the legislative floor.
Kerri Kasem plans to visit if the bill makes it through committee to testify on its behalf.
So far, eight other states have passed similar bills.