Cassidy, Osborne Receive Blackshirts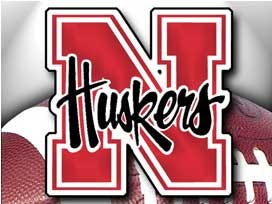 The Nebraska Cornhuskers continued to prepare for the Kansas Jayhawks on Tuesday afternoon when they practiced in full pads for just over two hours. The big news at practice today was two new defensive backs receiving their Blackshirts, as Austin Cassidy and Courtney Osborne were donning the prestigious jerseys. After practice, defensive coordinator Carl Pelini addressed the media about this weekend's upcoming game.
When asked about Kansas' offense that had a 35-point fourth quarter in last weekend's win over Colorado, Pelini noted KU's offense has improved and that it will present a challenge for the Blackshirts.
"They've been putting points on the board the last few games and their offense has steadily improved and has continued to get better as the year has gone on," said Pelini. "I think they're finding their identity. They're starting to put it together and play well offensively and it'll be a challenge like every week is for us."
Pelini also discussed defensive back Courtney Osborne's play the past two weeks.
"Courtney is very physical. He's a student. He studies and he understands his role and the position he plays. He doesn't make mistakes at practice. He's where he's supposed to be and it's important to him."
Nebraska will practice Wednesday afternoon as they continue to gear up for the Jayhawks. Saturday's game can be seen at 6 p.m. on Fox Sports Net Pay Per View.