Cats rescued from animal hoarder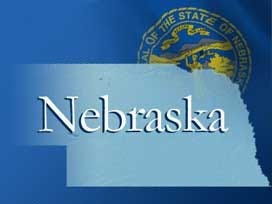 By: Kelly Sommariva@klkntv.com
33 cats rescued sounds bad enough, but if you ask anyone who helped with the recovery on Monday, they'll tell you, it wasn't as bad as they thought. They were expecting even more cats than they found.
It's a good thing they say cats have nine lives. Nearly three dozen will begin a few one after being found in shocking conditions in Plattsmouth.
"We went in and took 33 cats out. The conditions were deplorable, very dirty with lots of feces," said Sue Baker with the Plattsmouth Animal Control.
Authorities say at one point, the woman had more than 60 cats. After a search warrant, volunteers from five animal rescue groups spent a couple hours inside finding the felines.
"You really have to put your emotions on the back burning going in because you know what you're doing is in the best interest of the animal. I've very pleased with the condition of the cats. It could have been a lot worse," said Tina Ainsworth with Catnip & Tails Rescue.
Animal Control says the owner will not face any charges because of mental health concerns. Instead she'll get treatment and stay with family. For a hoarding case, rescuers say this was a bit unusual. All the cats were spayed and neutered. Only a handful showed signs of infection or fleas.
"They're obviously loved. They were well fed. It was more the living conditions, the ammonia and the parasites," said Ainsworth.
Just a few minutes after getting to the shelter, the cats were already purring for attention. The cats are very friendly and personable. They'll stay at the shelter for a couple of weeks, get checked out by the vet and then they should be available for adoption.
"We're committed to this. As long as it takes, these cats will stay with us, with rescue groups, with foster homes, whatever it takes we're committed," said Baker.