MTV celebrity helps break in Lincoln's new skate park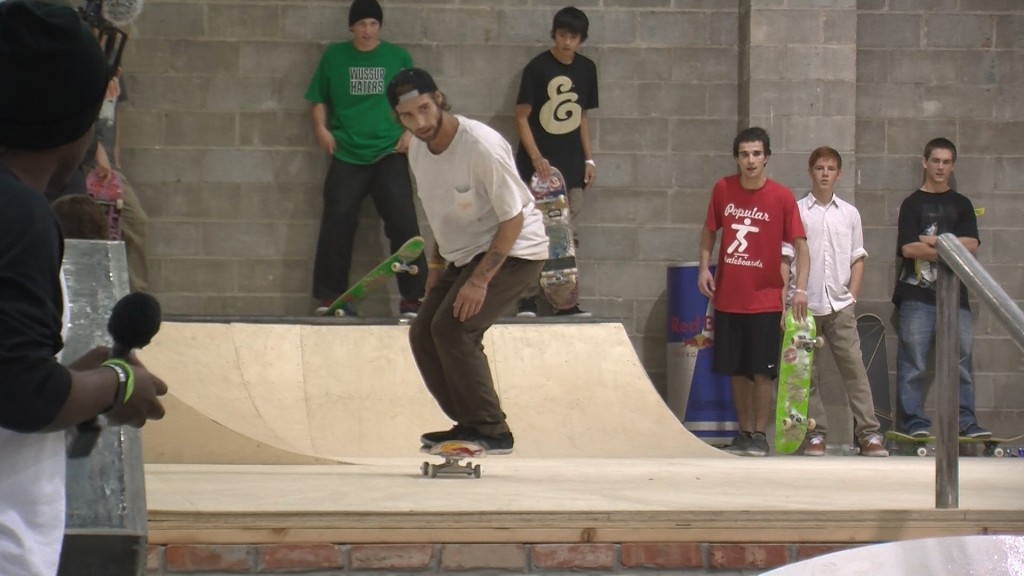 By: Sabrina Ahmed
sahmed@klkntv.com
A celebrity was in Lincoln Saturday "Skating for Change" as a local non-profit unveiled a new indoor skate park.
It started with one guy skating around, handing out food, water, socks and supplies to the less fortunate in Lincoln. That guy is Mike Smith.
"And it kinda just grew from there, and I don't know, it just kinda caught on and skateboarders everyone are starting to do this thing called skate for change," Smith said.
Now, former MTV-star and professional skateboarder Ryan Sheckler's involved. It's become a viral movement around the country – "Skate for Change."
"Not only in Lincoln, I think it's important everywhere…so if you can take care of your homies, it just does leaps and bounds for the other skaters that are gonna come behind you," Sheckler said.
Saturday they unveiled a brand new indoor skate park. It's one Smith hopes will continue to change the community.
"Skateboarding-I would die to save skateboarding. Skateboarding is like, my life," local skateboarder Gabe Heiserman said.
"These kids are learning how to care for someone who's less fortunate than themselves and it's just an opportunity to really kinda change a young person's life," local skateboarder Blaise Anderson said.
Sheckler was one of the judges of a competition at the new "Bay 198" park in North Lincoln. Hundreds of people of all ages showed up to see the skaters ollie, grind and kickflip, all for a good cause. Smith says the whole organization wouldn't be possible without the help of everyone in Lincoln.
"There's a lot of community support and that's what Lincoln's all about-you know it's Lincoln taking care of Lincoln so it's a cool community so it's been a lot of fun," Smith said.