Cell Phones For Soldiers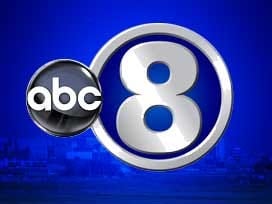 For soldiers serving overseas, sometimes just the simple chance to phone home is all they need to get them through the day. Well, starting tomorrow at Raising Canes they're going to help Nebraska soldiers get that chance, but they need your help to do it.
As if it didn't feel good enough already to help men and women serving our country abroad. You could say raising cane's is making your donation seem even more appetizing.
Your old cell phone and charger that you haven't gotten around to getting rid of. Maybe it doesn't even work anymore doesn't matter. Just drop it off at Raising Canes, and you'll get a tasty reward. A buy one get one free meal. Owner Justin Jones says "it's about giving back to the Nebraska troops and really when you think about it it's a trifecta win. You're cleaning out your closet with the cell phones that you didn't know what to do with in your drawers, you're helping a soldier overseas contact their friends an family back here in Nebraska and then on top of that, reward."
Every cell phone gets recycled. And then the proceeds buy calling cards for Nebraska soldiers serving abroad.
This is Raising Cane's third year with the program. Last year 1,000 soldiers each got nearly two hours of phone calls with loved ones back home. Melinda Kramer says "I think that's a great idea I think it's really generous of them to do that for the soldiers and it's a good deal for everyone."
Cell Phones For Soldiers is a national program. But any phone you drop off at cane's will go directly to soldiers from right here in Nebraska. "we've really tried to focus and pinpoint our local community and this one is no different. My wife and I are very passionate about it."
The program runs through the end of April. Cane's owner Justin Jones says it wouldn't be possible without the support of the Lincoln community and their donations.